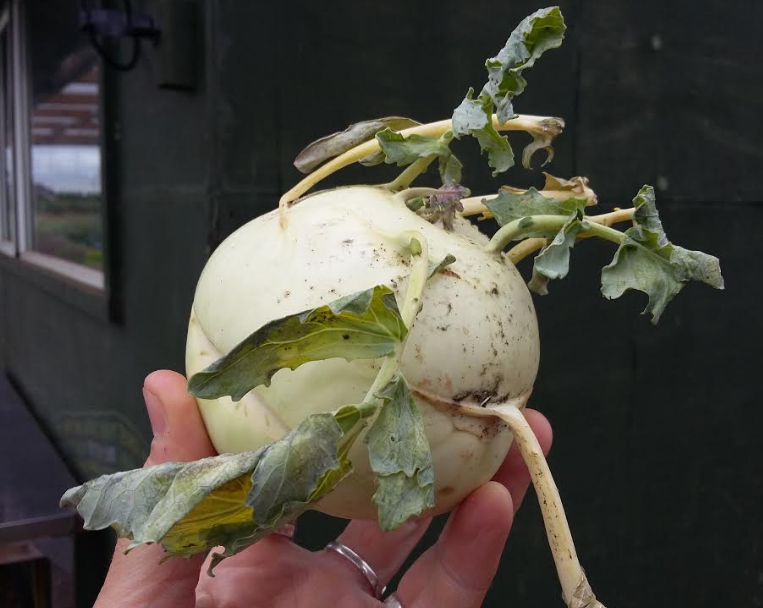 Kohlrabi, Carrot & Celery Salad
Grate the kohlrabi and carrots. Chop the celery. Crush one garlic clove. Add sliced red onions. Mix the veg with olive oil, lemon, salt and tahini dressing. Sprinkle with parsley and roasted sunflower seeds.
Kohlrabi Soup
Cube the kohlrabi and potatoes. Roughly carrots, onions or leeks. Stir-fry everything for about 10 mins. Add hot water and boil until the potatoes become a bit mushy. Depending on your texture preferences you can also blend it.  Add loads of fresh parsley or dried thyme. Crush a clove of garlic.
Kohlrabi fingers (raw or cooked)
Cut the kohl rabi into fingers and steam for 10-15 mins. Prepare a breading mixture with bread crumbs, salt, paprika, dried garlic and thyme. Dip the fingers into the mixture and fry until golden. Serve with a dip or pesto of your choice. If you don't have time to cook the kohlrabi fingers you can always eat them raw with your favourite dips.
Recipe ideas by Pavlina