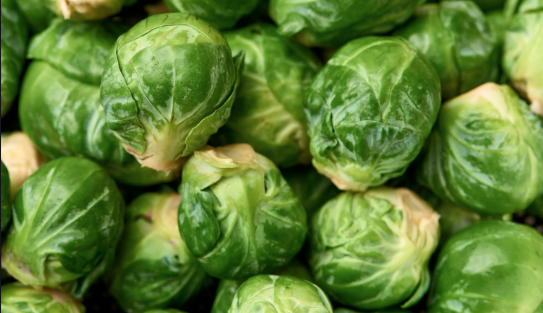 We absolutely love Brussel sprouts! We know plenty of you do too, but we are also aware that many will not share our enthusiasm. Let's see whether we can bring you some inspiration or revive old favourites…
Some facts about Brussels
Member of Gemmifera Group of cabbages, brussels are grown for their edible buds. Brussels sprouts as we know them today were grown by ancient Romans, possibly as early as the 13th century, in what is now Belgium – probably where the name comes from! Also know as wild cabbages, they are traditionally best after the first frost. This is because the sugars develop and improve the flavour. Brussels are big on vitamin C, folic acid and iron. Small is best for this veg although someone did once manage to grow an 8kg Brussel sprout.
Forget boiling your brussels!
Anyone can love sprouts, you've just got to know what to do with them. Forget boiling them! Of all brassicas they are the most displeasing when overcooked, as any British school diner knows.
A quick steaming is a good alternative. Dress with salt, olive oil and plenty of lemon, it's a perfect side to any wintery dish!
Roast them (or even deep fry!) for a crispy shell and a soft middle.
A brief stir-fry is perfect in a curry. This sprout thoran is a delicious and easy recipe to try.
Raw Brussels are also great. Just shred them very finely and leave the dressed salad to sit for a while to soften. Brusslaw with apples and raisins is fantastic addition to any vegetarian or meaty meal. Raw carrots and celeriac will also go well in your Brussel salads.
Brussels love
Paprika, cumin, lemon, nutmeg, bay leaf, chestnuts, ginger, parmesan, bacon, butter
Happy cooking!