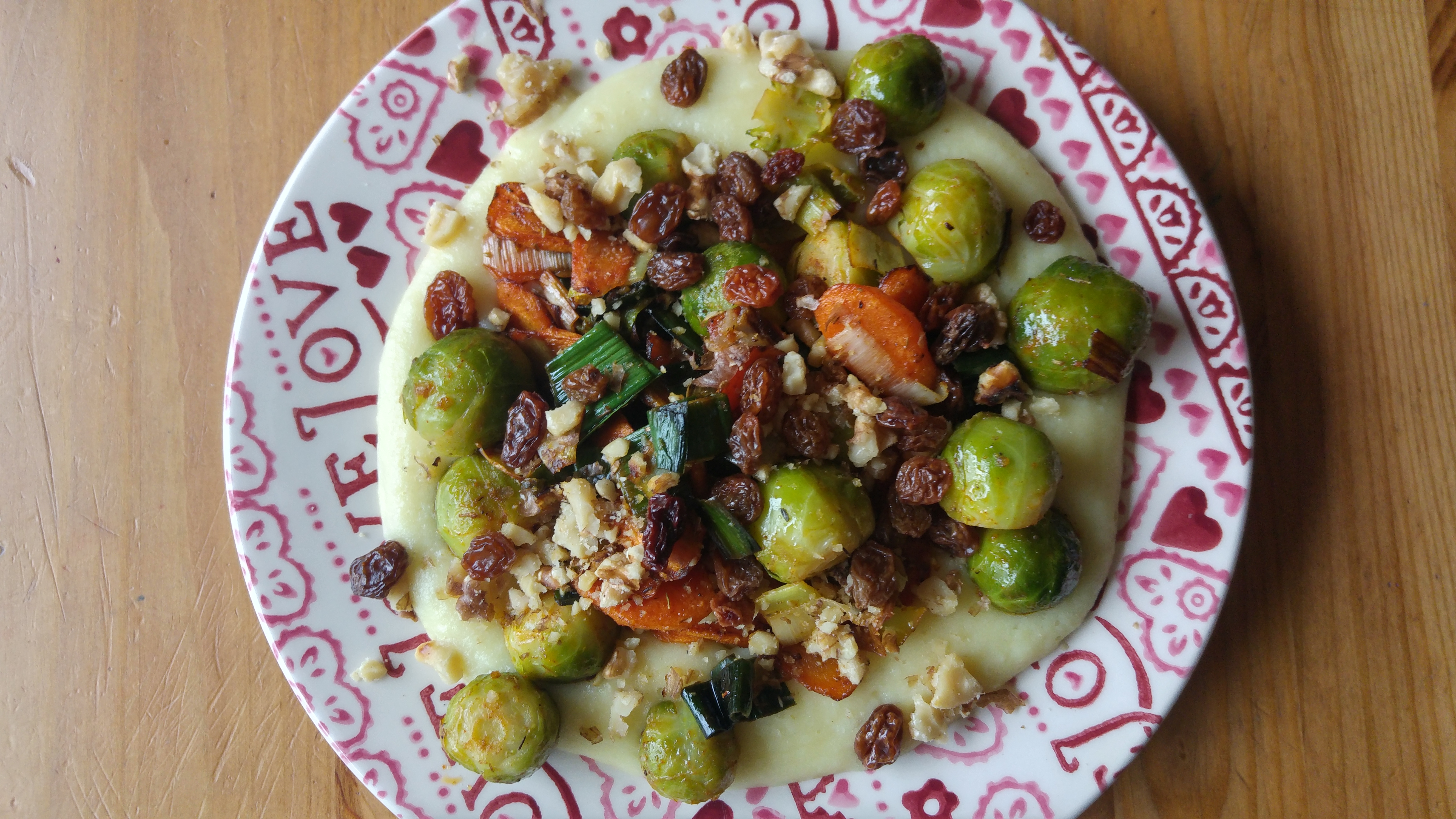 Serves: 2 as main, 4 as side              Prep and Cooking: 30 minutes
Ingredients:
150g potatoes

300g parsnips

200g carrots

300g Brussels sprouts

1 leek

2-3 garlic cloves

juice of ½ lemon
From the cupboard:
cooking oil

5 tablespoons olive oil

½ teaspoon dried thyme

½ teaspoon paprika

salt to taste

40g raisins

30g walnuts
Stir-fry
Steam the Brussels sprouts for about 10 mins. Rinse with cold water to maintain their colour.

Soak the raisins in water while cooking the rest of the veg. Roast and roughly chop the walnuts.

Roughly chop the leek and thinly slice the carrots.

Preheat a frying pan and fry the carrots first for about 2-3 mins, then add the leeks and Brussels sprouts at the end. Stir-fry for about 10 mins and then add the salt, paprika and thyme. Remove from the stove and mix with the raisins. Drizzle the lemon juice over the top. 
Parsnip Mash
Peel the potatoes and parsnips. Chop them into large chunks and steam until tender.

Blend or mash the veg with salt, olive oil and garlic. 
Serve the stir-fry on a bed of mash and sprinkle with roasted walnuts.
Image and recipe design by Pavlina