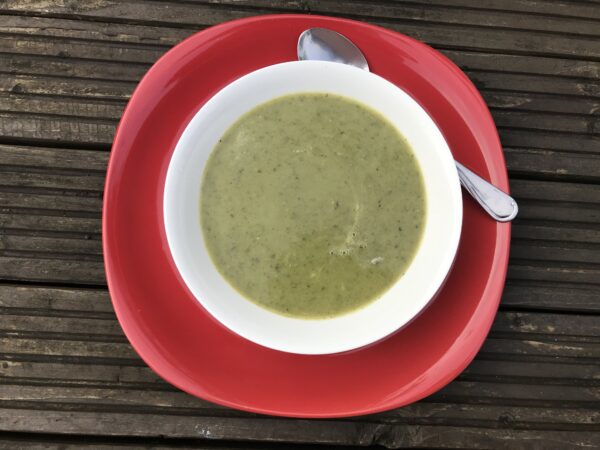 Serves 4
Prep and cooking 40 min
Ingredients:
200g watercress (use both stalks and leaves)
150g leeks
200g celeriac
350g potatoes
2 cloves garlic
From the cupboard:
Cooking oil
Salt to taste
1 teaspoon dried thyme
Blue cheese (optional) or cream (optional)
To serve:
Method:
Chop all the veg and start stir frying them in the following order: celeriac, leek, watercress, potatoes. Stir fry for 10 minutes
Season with salt and thyme
Add about 1.5 l of boiling water (or 4 soup bowls) into the cooking pot and stir for a bit. Leave to cook until potatoes and watercress stalks are well cooked.
Using hand blender blend the soup well. There might be some watercress strings stuck onto the blender head.
Serve with a piece of blue cheese or double cream.
Recipe design by Pavlina