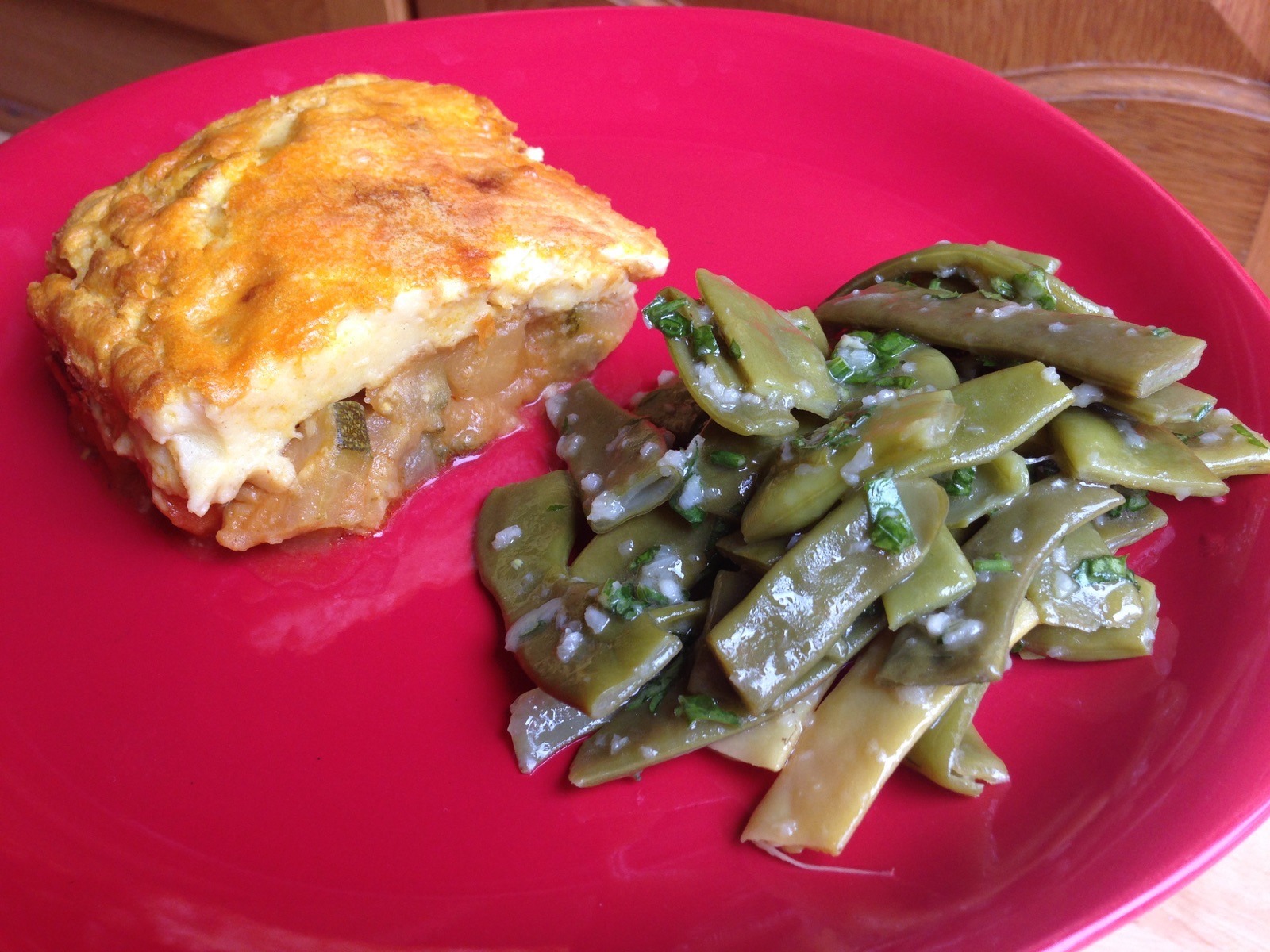 You can adapt this recipe to include whatever seasonal veg you have available at the moment.
Serves: 6
Prep & Cooking: 60 mins
Ingredients:
500g potatoes
3 carrots
500g courgettes
1 aubergine
1 medium-sizes onion
300g french or flat beans
a handful of dill
5-6 cloves of garlic
From the cupboard and the fridge:
10 tablespoons olive oil
5 tablespoons cider vinegar
cooking oil
1 teaspoon paprika
1 teaspoon turmeric
salt to taste
2 eggs
1 cup/250ml milk
4 tablespoons flour
Method:
Cut the potatoes, carrots, courgettes, aubergines and onion into chunks.
Stir-fry all the chopped vegetables with cooking oil for about 5 mins. Add the paprika, turmeric and salt and keep stirring for another minute. Add a cup of boiling water and leave to simmer for another 10 mins.
Place the mixture into a deep baking tray and bake at

180

°C

 until golden.
Mix a topping with the eggs, flour and salt, pour on the top of the moussaka and bake until it turns golden too.

For the bean salad

, steam the beans until they soften.
Crush the garlic and mix well with the dill, salt, olive oil and cider vinegar.
Mix the dressing with the beans while they are still warm.
Recipe and image by Pavlina.