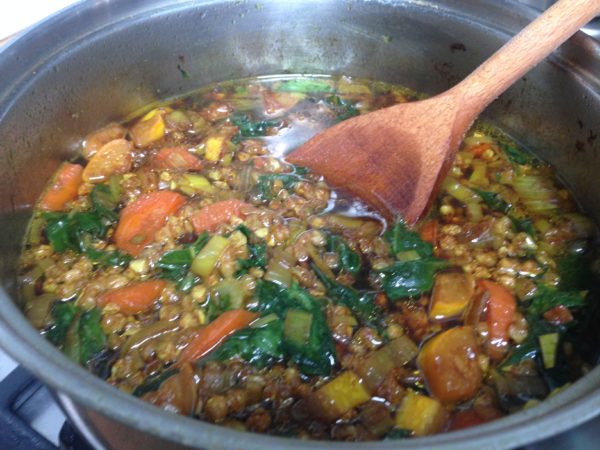 Makes: 2-3 bowls                                                  Prep and Cooking: 20-30 minutes
Ingredients:
5-6 pak choi leaves with the stems

200 g leeks

1 carrot

1 small courgette
From the cupboard:
cooking oil

80g buckwheat

½ teaspoon turmeric

½ teaspoon dried coriander

Splash of soy sauce

Salt to taste
Method:
Chop the leeks, carrots, courgettes and pak choi stems

Stir fry for about 3 minutes. Add the buckwheat and keep stirring for another 3 minutes.

Add salt, turmeric, coriander and soy sauce and stir for about a minute

Add boiling water and cook until the buckwheat softens.

At the end add the pak choi leaves, roughly chopped and cook for another 3 to 5 minutes
Buckwheat can be replaced with noodles or rice.
Recipe design by Pavlina