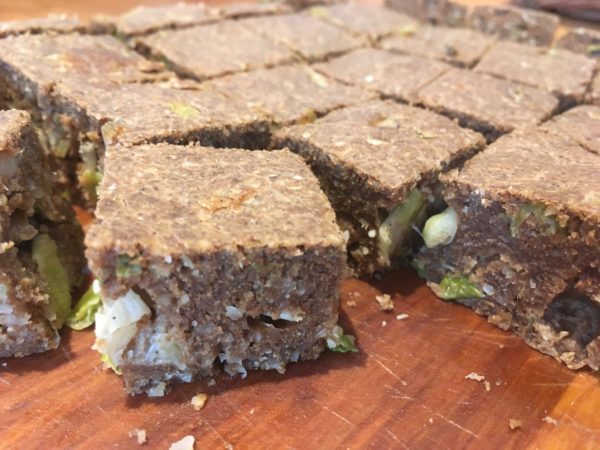 Makes: 36 bites                              Prep & cooking: 30-40 min
Ingredients:
70g of spring onion, finely sliced
From the cupboard: 
250g sesame tahini or sunflower seeds tahini

85g almond flour

4 eggs

1 teaspoon salt
Method:
Using a hand mixer mix the tahini and the eggs until homogenous mixture is achieved

Add salt and almond flour and keep mixing

Add the finely sliced spring onions

Place baking paper onto the baking tin and spread evenly the mixture. It's easier to do this with wet hands.

Bake for 20 min

Leave aside to cool down. Take it out from the tin and place on chopping board. Cut in bite size squares. It keeps well when stored in airtight container.
Recipe design by: Pavlina