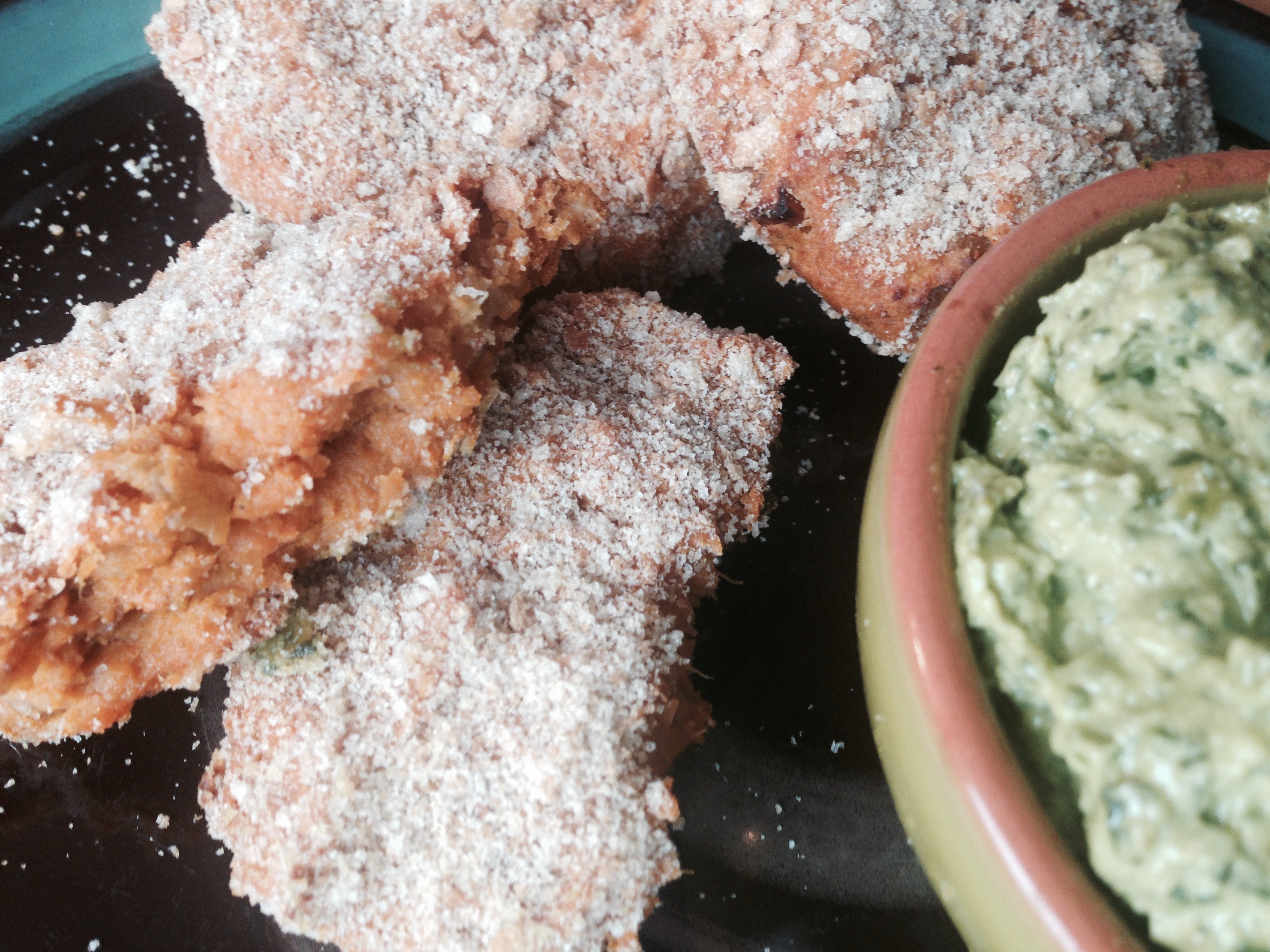 Makes: 9-10 croquettes                 Prep and Cooking: 50-60 minutes
Ingredients:
700g sweet potatoes

1 medium onion

80g chard

4 garlic cloves
From the cupboard:
cooking oil

150 olive oil

salt to taste

1 egg

50g walnuts

50g cheddar cheese

1 teaspoon paprika

1 teaspoon cumin

4 heaped tablespoons chickpea flour (or any other flour)

200g breadcrumbs
Method:
Peel and roughly chop the sweet potatoes and steam until tender.

Mince the onions and chard stalks. Fry in a pan until golden. Just before removing from the stove, add 2 cloves of crushed garlic, paprika, cumin and salt. Stir into the veg.

In a mixing bowl mash the sweet potatoes and add the onion and chard mixture. Mix in the egg and flour.

Grease a baking tin and form the balls. Make sure your hands are clean and wet before making each ball. Bread the balls with breadcrumbs and place in the baking tin.

Bake in a preheated oven (180℃) for 30 mins.
The Pesto
Place the chopped chard leaves, walnuts, cheddar, olive oil and garlic in a food processor. Whizz until the mixture reaches a buttery texture.
Image and recipe design by Pavlina