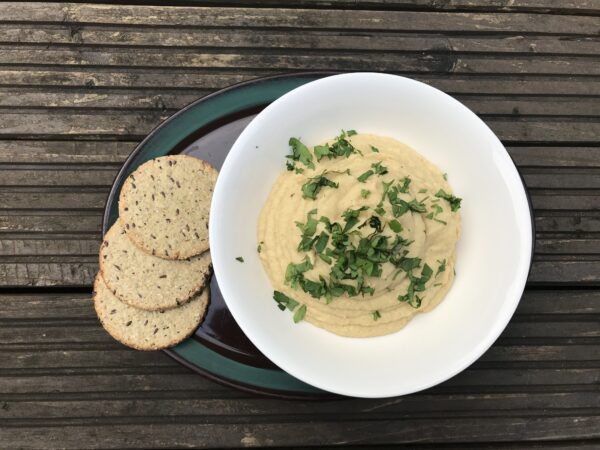 Prep & Cooking: 30 mins
Ingredients:
250g swede
250g potato or parsnip
1-2 cloves garlic
handful of parsley
From the cupboard and the fridge:
4-6 tablespoons olive oil
juice from 1/2 big lemon
1 tablespoon tahini
salt to taste
1 tablespoon soy sauce
1/2 tablespoon mild curry powder
1/2 tablespoon cumin
pinch of nutmeg
Method:
Peel, chop and steam the vegetables.
Mix the steamed veg with lemon juice, tahini and soy sauce in a blender. While blending add a little bit of the water left in the steamer. When the pate is well blended add the olive oil and blend for another 2 min.
At the end, add finely chopped parsley and crushed garlic.
Can be served on toast, crackers, or as a side.
Recipe design by Pavlina.