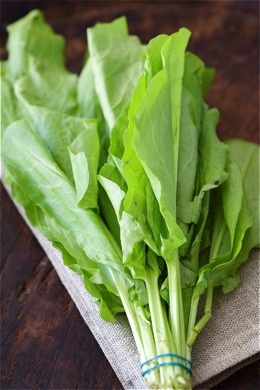 We have our farm's organically grown sorrel in some of our VegBoxes this week, a delightful green that's highly regarded across the pond in France for its sharp, lemony flavour and fresh taste. Its name was derived from the French word for sour and, upon tasting, you won't find it hard to glean why.
Never the less, sorrel makes an excellent addition to soups, sauces and salads. In Greece, this tangy leaf is included in spanakopita, whilst in Portugal its chewed raw. Lithuania likes to soup their sorrel and in Albania, sorrel leaves are simmered and served cold in olive oil.
However you decide to serve up your sorrel, you'll be enjoying the most locally grown version of this internationally-loved plant.
Click here to view some sorrel recipes.
Image: www.britishlarder.co.uk