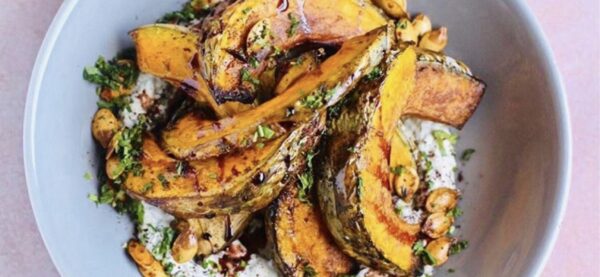 This recipe uses Crown Prince squash, which is often available throughout the autumn, but it would work with any other squash or pumpkin, such as Red Kuri. This is more of a recipe idea than a fully detailed recipe – have fun experimenting!
Method
1. Roast wedges of the Crown Prince with some olive oil, cumin seeds and some salt. It usually takes around 40 minutes at 180C (fan oven).
2. Mix some yogurt with a little tahini. Enough to get a smooth paste, taste as you go.
3. Drizzle the roasted squash with the yogurt and sprinkle with parsley, sumac, pomegranate molasses and toasted seeds (you can even make the most of the ones in the squash)