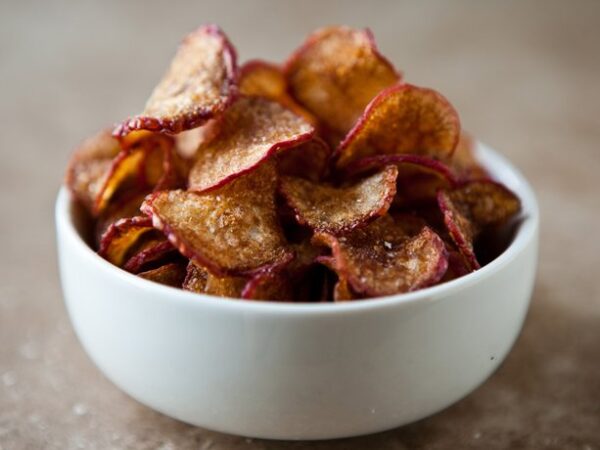 Vegetable oil for deep frying
Medium radishes
Sea salt
In deep fat fryer or heavy saucepan, heat 2 to 3 inches oil to 325°F.

Use mandoline slicer or very sharp knife to cut radishes into very thin slices. Place in a saucepan, and cover with water. Heat to boiling. Boil over high heat 4 to 5 minutes or until radish slices are translucent and skins are a lighter shade of pink. Drain radish slices in colander.

Fry the radish slices in hot oil in at least 2 batches 8 to 10 minutes or until bubbles have almost completely stopped forming when radish slices are submerged into hot oil. Radish slices will be deep golden brown.

Drain on paper towels, and season with salt before serving.