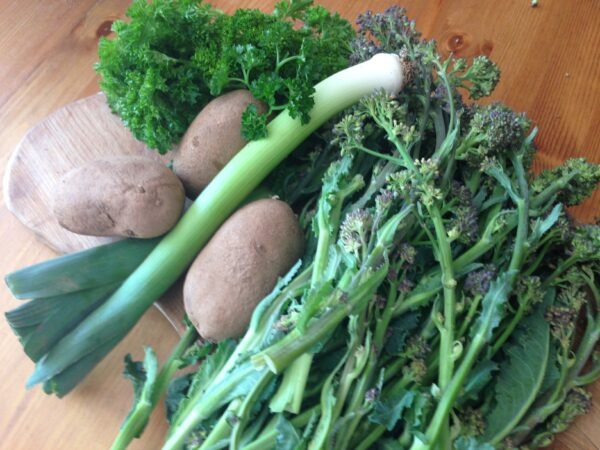 Really quick, easy and tasty spring soup. You can use the broccoli leaves too
Serves 4
Prep & Cooking Time: 30 minutes
Ingredients:
1 leek or large onion, chopped

300g purple sprouting broccoli
2 medium sized potatoes
handful of parsley
From the cupboard:
olive oil
salt
soured cream (optional)
Method:
Roughly chop the leeks, potatoes and broccoli. Boil with salt until potatoes are cooked.

Add 2-3 tablespoons of olive oil and blend with hand blender or food processor.

Chop finely the parsley and add when you serve.
Serve with soured cream.
Recipe by Pavlina