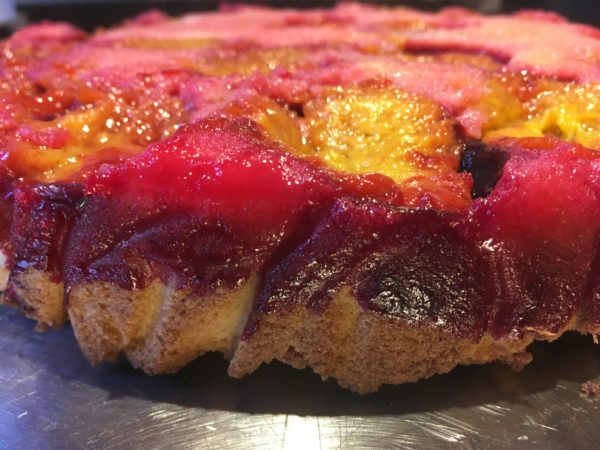 Prep and Cooking: 45 mins
Ingredients:
From the cupboard:
3 eggs

200g unsalted butter

100g caster sugar

100g light soft brown sugar

140g fine polenta

140g coconut flour or almond flour

1 ½ teaspoon baking powder
Method:
Preheat the oven at 170 degrees fan mark.

Mix the butter, sugar and eggs. Don't beat the mixture too much.

Mix the flours together with the baking powder and add into the butter mixture.

Cover your tin with baking paper. Cut the plums in half and arrange at the bottom of the tin inside out.

Spoon the mixture on the top of the plums and level the surface.

Bake for about 30 min until risen and golden
Serve warm with fresh cream or ice cream. You can also serve it cold on its own.
Recipe design by Pavlina