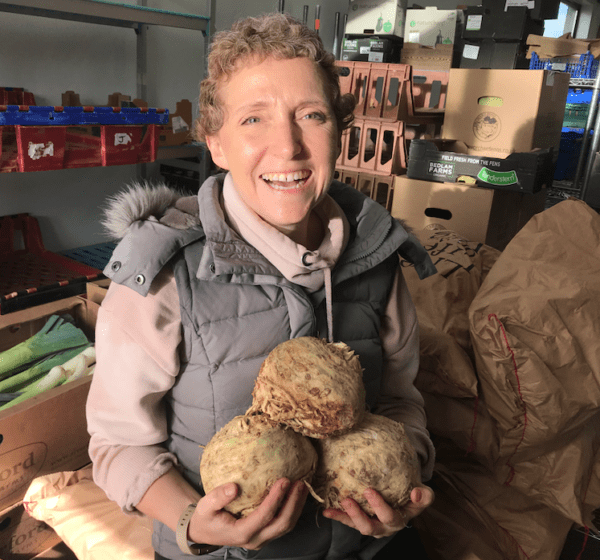 Here is Lucy, a member of our Tuesday packing crew. Eager to come up with healthy and easy cooking ideas, she made for us this delicious celeriac mash. The fennel pesto is a bonus and goes very well with it. Can't recommend it enough!
Ingredients for the mash:
1 head celeriac
1 small onion or shallot
Ingredients for the pesto:
80-100g fennel fronds
1-2 cloves garlic
handful of parsley
lemon juice
From the cupboard:
Double cream
salt and pepper
cumin
walnuts
cheddar
Olive oil
Method:
Peel the celeriac and chop into cubes. Steam or boil with the onions until cooked.
Drain all but a small amount of cooking liquid
Blend with double cream, cumin, salt and pepper.
Using blender whizz together all the ingredients for the pesto plus cheddar, walnuts and olive oil. Season with salt and pepper and serve on a bed of celeriac mash.
Bon appetit!