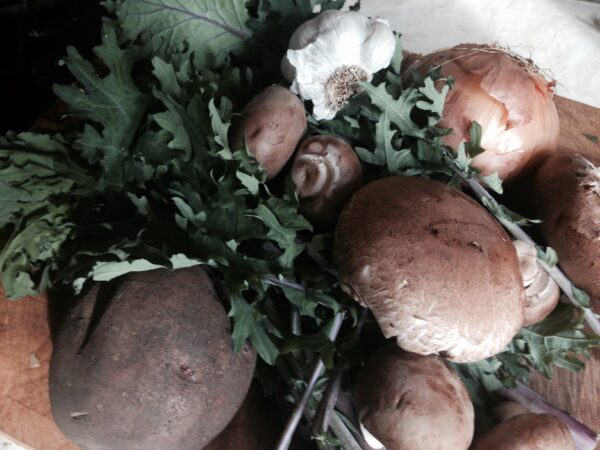 Prep and Cooking: 30 mins
Ingredients:
150g kale

100-150g mushrooms

2 large potatoes

1 medium-sized onion

2 cloves garlic

handful of parsley or rosemary
From the cupboard:
cooking oil

salt to taste

soy sauce (optional)

noodles (optional)
Method:
Chop all the veg depending on how chunky you prefer your soup to be.

Stir-fry the chopped veg in a cooking pot with cooking oil, garlic and soy sauce (optional) for about 5 mins.

Add boiling water to the veg mix and cook until the potatoes are tender.

Add the herbs at the end.
Tip:
You can replace the kale with whatever greens you have available (pak choi, spinach, sorrel etc.).
Recipe design by Joris