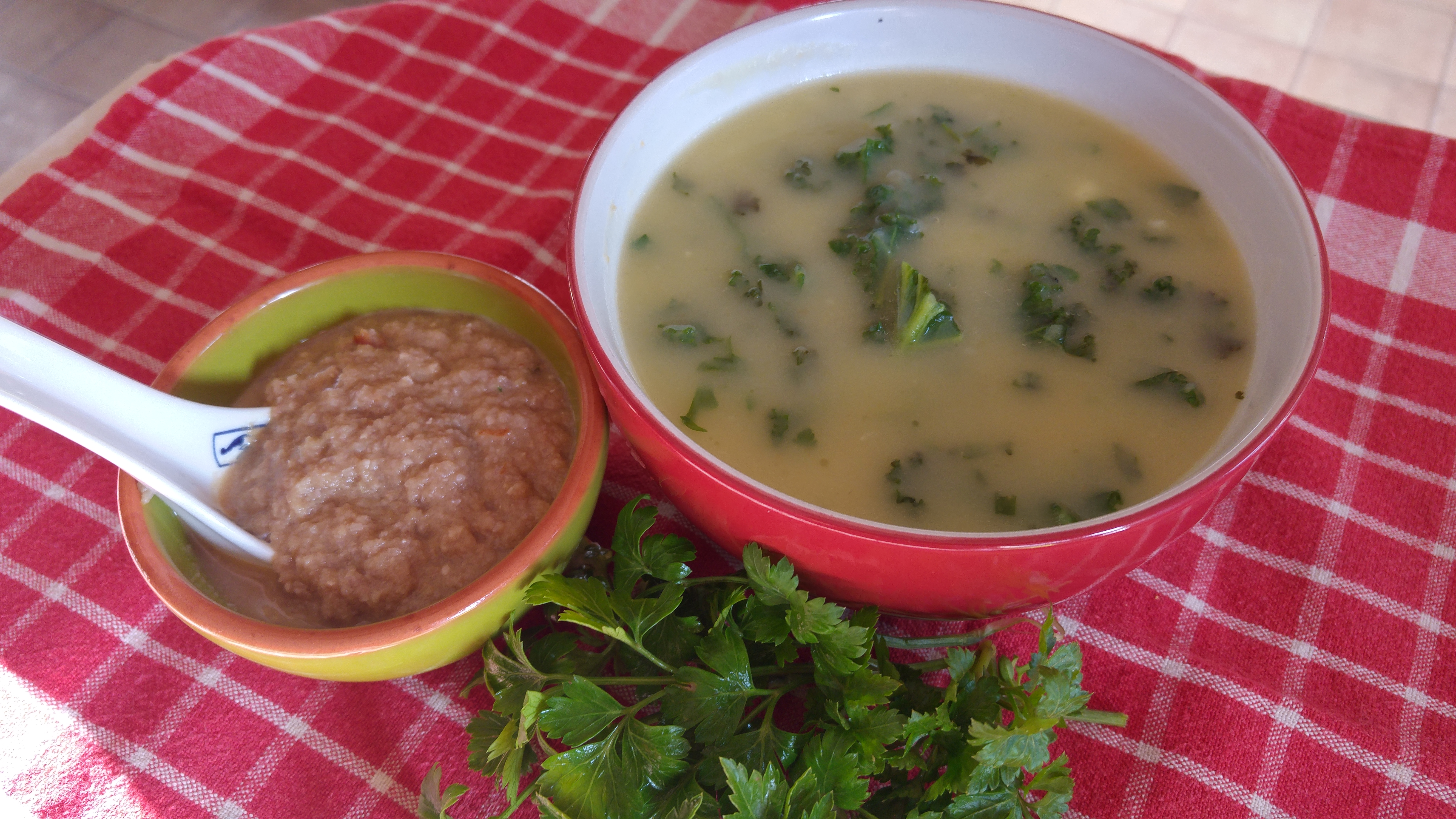 Serves: 2-3                                    Prep and Cooking: 30 minutes
Ingredients:
200g potatoes

350g artichokes

1 medium carrot

1 medium onion

100g kale

2-3 garlic cloves

handful of parsley

2 medium apples
From the cupboard:
cooking oil

olive oil

salt to taste

2 tablespoons honey

50g walnuts
The Soup
Peel and chop the potatoes, artichokes, carrot and onion. Boil with salt until tender. Blend with olive oil.

While the roots are cooking chop the kale and stir-fry until softened. At the end mix with crushed garlic and parsley.

Mix the kale with the blended soup.
The Dressing
Grate the apples and place in a frying pan with minced walnuts, cooking oil and honey.

Stir the dressing until the apples soften. Add boiling water and cook for about 10 minutes.

Mix with balsamic vinegar to taste.
Recipe design and image by Pavlina