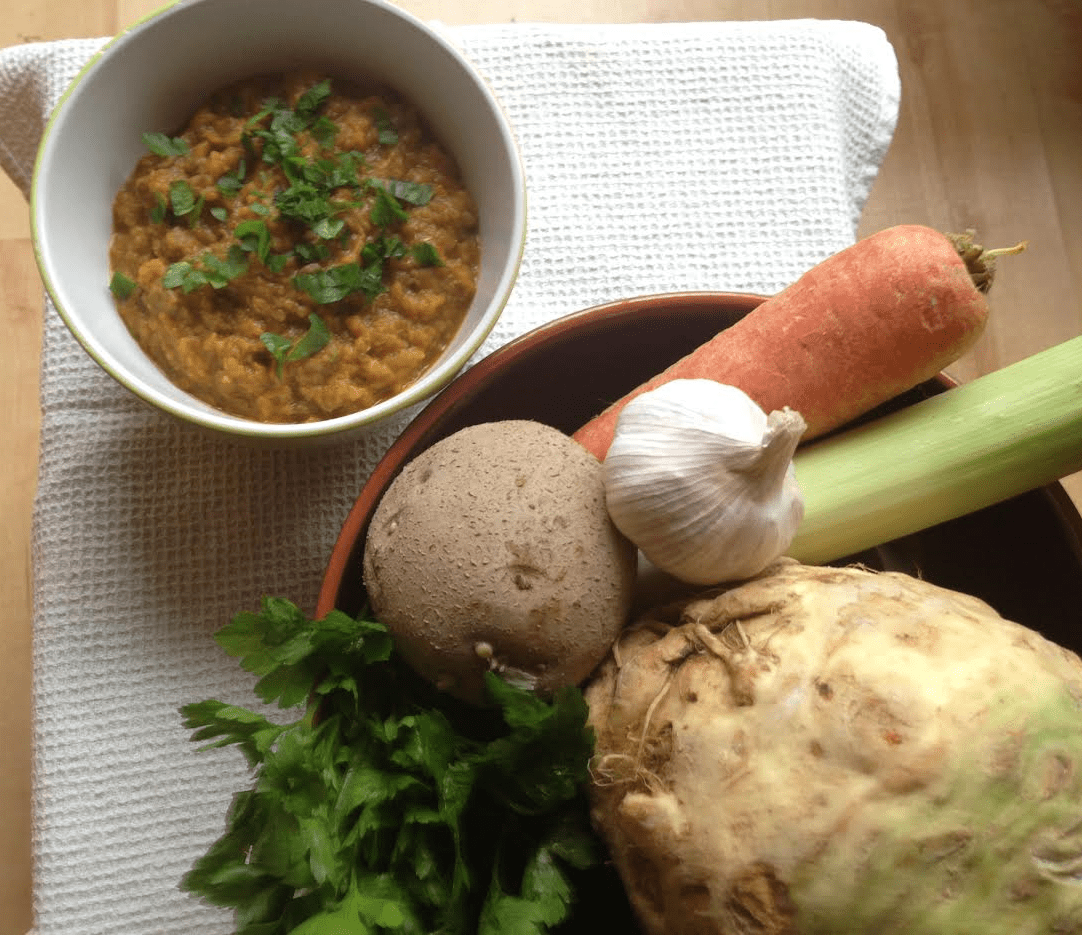 Serves: 4-6
Prep & Cooking: 40-45 mins
Ingredients:
½ leek
2 carrots
200g celeriac
100g swede
2 large potatoes
4 cloves garlic
handful of parsley
From the cupboard and the fridge:
cooking oil
200g green or red lentils

1 teaspoon cumin

1 teaspoon paprika
1 teaspoon turmeric
salt to taste
Method:
Peel and grate the carrots, celeriac and swede. Chop the leek and cube the potato smaller than the leek pieces.
Fry all the roots for 5 mins. Add the lentils and spices. Keep frying for another 2-3 mins.
Add boiling water (about 1 litre).
Cook until the lentils are soft and creamy.
Blitz with a hand-blender for a bit to crush the potatoes and lentils. Remove from the stove and add crushed garlic and finely chopped parsley.
Serve with rice or on its own.
Recipe and image by Pavlina.