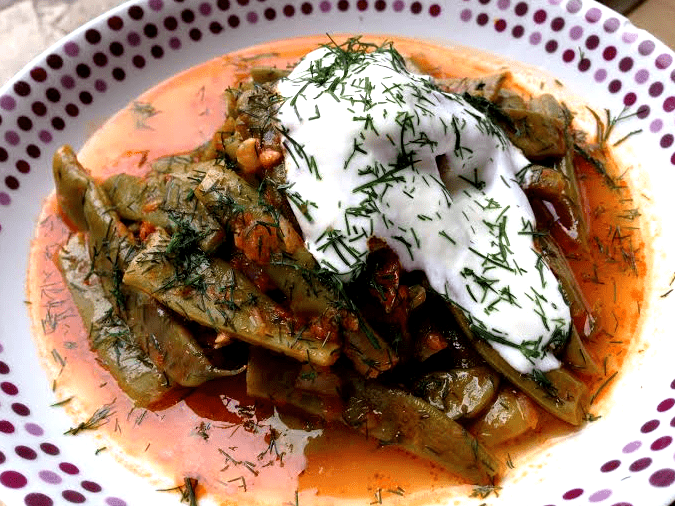 Serves: 4. Prep & Cooking Time: 40-50 minutes
Ingredients:
400-500g green beans

1 large onion
500g tomatoes or 1 tin tomatoes
large handful of dill or parsley
3-4 cloves garlic
From the cupboard:
cooking oil

1 teaspoon paprika

salt
natural yoghurt or rice
Method:
Roughly chop the beans and the onions. Fry in cooking oil for about 5 mins. Sprinkle with paprika while stirring.
Blend the tomatoes or chop them roughly (depending on your preferred consistency) and add to the beans and onion. Cook for 10 mins until it reduces slightly. Add salt and a pinch of sugar.
Add boiling water to cover the vegetables and cook until the beans reach the desired crunchiness.
Sprinkle with dill and crush the garlic into the curry.
Serve with natural yoghurt or cooked rice.
Recipe and image by Pavlina.