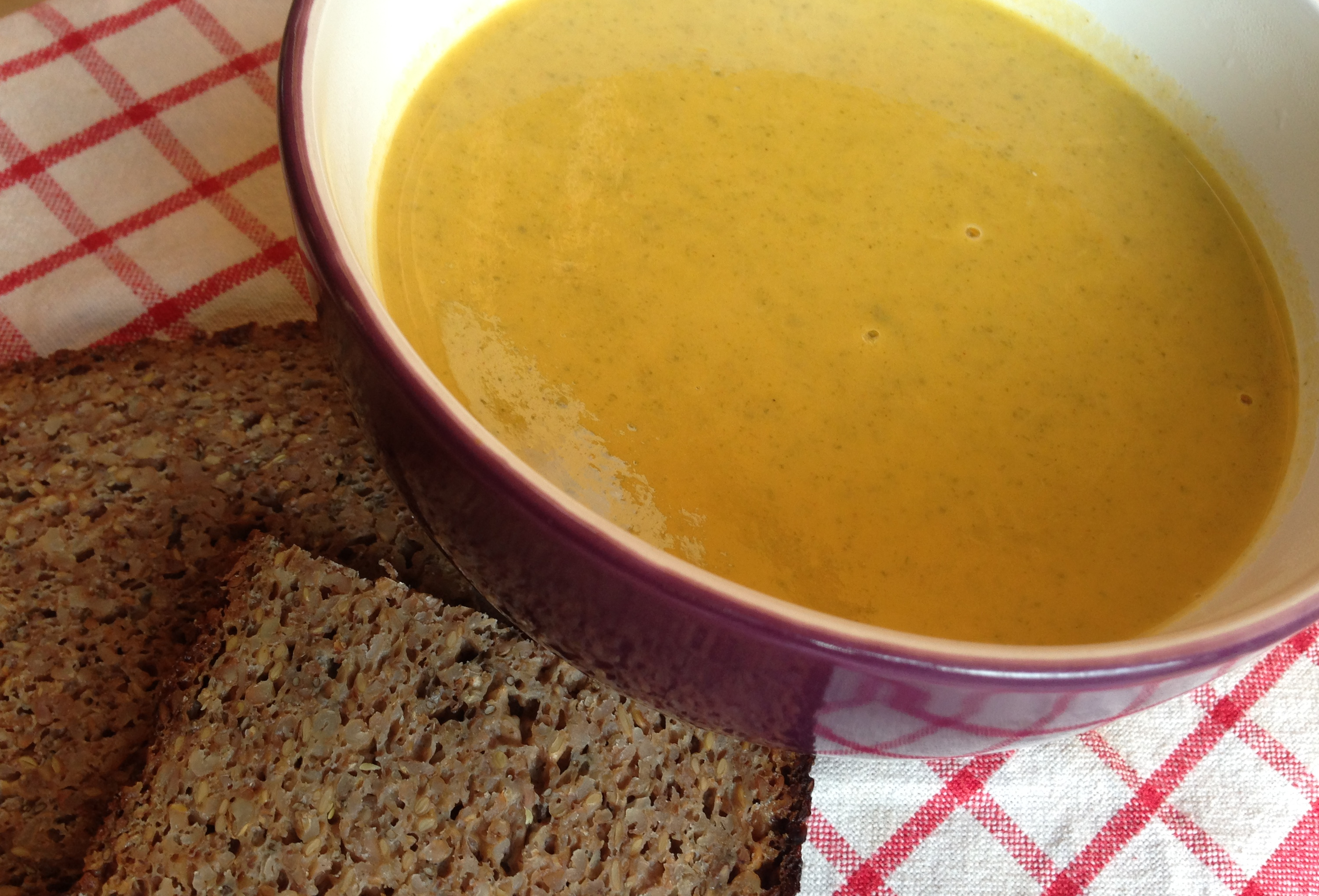 Serves: 4
Prep & Cooking: 40-45 mins
Ingredients:
400g squash
300g celeriac
200g pak choi
1 medium onion
1 medium potato (optional)
3 cloves garlic
From the cupboard and the fridge:
cooking oil
½ teaspoon cumin

1 teaspoon paprika

½ teaspoon mild curry powder
salt to taste
100ml double cream for cooking
Method:
Peel and cut the squash, celeriac and potatoes into cubes. Chop the onion, pak choi and garlic.
Place all the veg into a pot with cooking oil and fry for 5-10 mins. Add all the spices and fry for another 2-3 mins.
Pour 4 soup bowls of boiling water on top of the fried veg and cook until the root veg is soft.
Blend with a hand-blender or food processor and add the cream while stirring.
Serve with balsamic vinegar and grated parmigiano (optional).
Recipe and image by Pavlina.