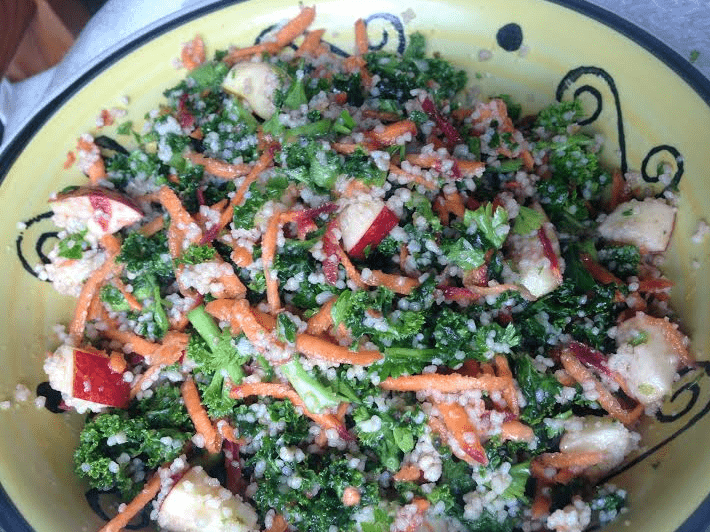 Serves: 4 as a side
Prep: 15 minutes
Ingredients:
100g kale or spinach

1 small red onion
1 large carrot
handful of parsley
1 large apple
From the cupboard:
150 couscous
olive oil
balsamic vinegar
salt to taste
Method:
Prepare the couscous according to the instructions on the pack. Leave to cool down.
Finely chop the kale and squeeze it with a pinch of salt to help extract the juice.
Grate the carrot and chop the red onion the way you like it.
Cube the apple and finely chop the parsley.
Mix everything with the cold couscous and dress.
This salad is a light meal on its own or it goes well with lamb or any type of curry.
Recipe and image by Pavlina.