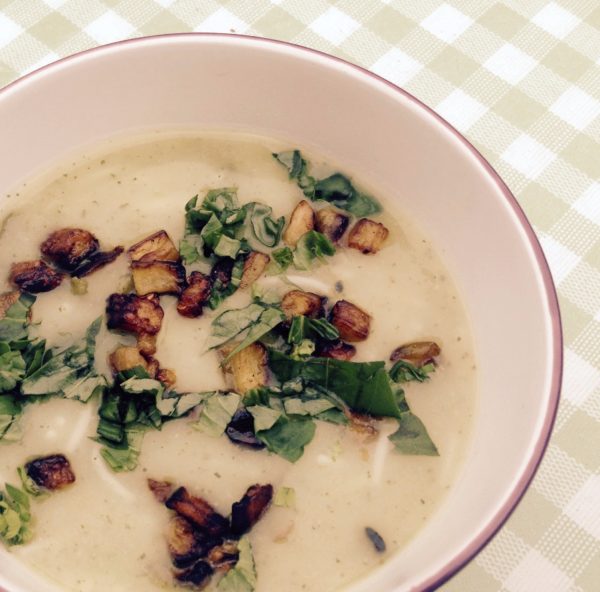 Serves: 4-6. Prep & Cooking Time: 30 minutes
Ingredients:
400-500g courgettes

1 small white onion
200g potatoes
2-3 peppers
1 aubergine
handful of basil
From the cupboard:
cooking oil

½ teaspoon cumin

salt to taste
noodles
Method:
Peel the aubergine and cut into cubes. Mix the cubes with salt and leave aside to drain.
Roughly chop the onion, courgettes and potatoes. Boil with salt and until the potatoes are cooked. Blitz the soup and add the noodles. Cook until the noodles are ready.
Fry the aubergine cubes/croutons in a pan with cooking oil until they turn crispy and golden brown. Don't overcrowd the pan as this will result in the aubergine becoming mushy. Just before you remove the croutons from the pan sprinkle with cumin and stir for a few seconds. Place them on kitchen paper to soak up the excess oil.
Chop the peppers and stir-fry them in the same pan as the aubergine.
Add the peppers to the blitzed soup.
Sprinkle with finely chopped basil and aubergine croutons.
Drizzle with balsamic vinegar to serve.
Recipe and image by Pavlina.