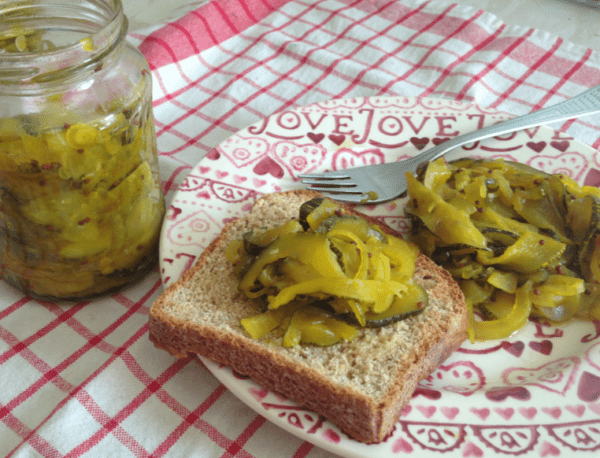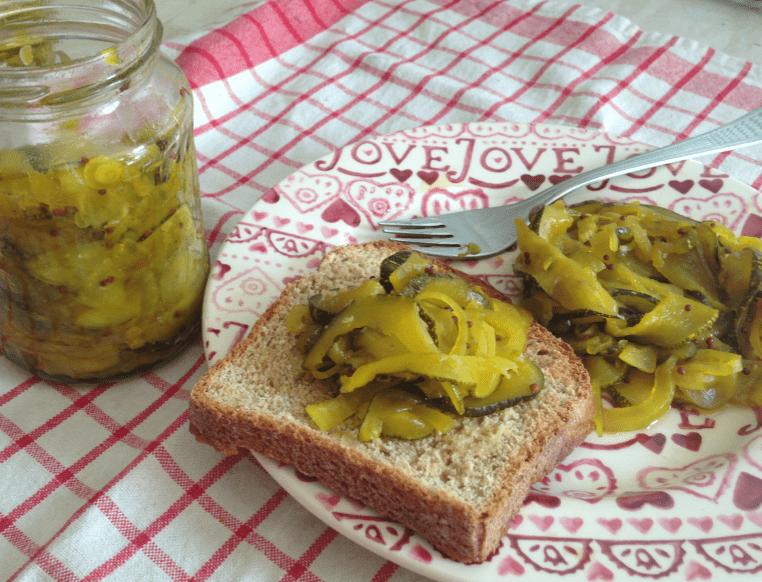 This pickle works well with both courgettes and cucumbers. I recommend making at least two batches at once because it's delicious and gets eaten real quick! This  is an ideal get-together opportunity for friends who love chopping and slicing!
Ingredients for one batch
1.5 kg courgettes or cucumbers (or both)
700g white onions
80g sea salt
500ml cider vinegar
350g demerara sugar
4 teaspoons mustard seeds
a few whole cloves
1/2 tablespoon turmeric powder
Method:
Slice the courgettes very thinly and mix with the salt. Slice he onions the same way and put aside. This is where more helping hands are needed if you don't have food processor to slice it with.
Leave for 4-6 hours for the water to drain from courgettes
When the slices are sufficiently drained, mix the vinegar, sugar, mustard seeds, cloves and turmeric in a cooking pot
Heat to dissolve the sugar and add the courgettes and onions to it
Bring to the boil and cook for 1 minute
Transfer the veg into sterilised jars (wash them with hot water beforehand), aiming to keep most of the liquid in the pot
Bring the liquid back to the boil and simmer for 15 minutes. Pour into the jars over the vegetables and screw the lids on tightly. It can keep for at least a year.