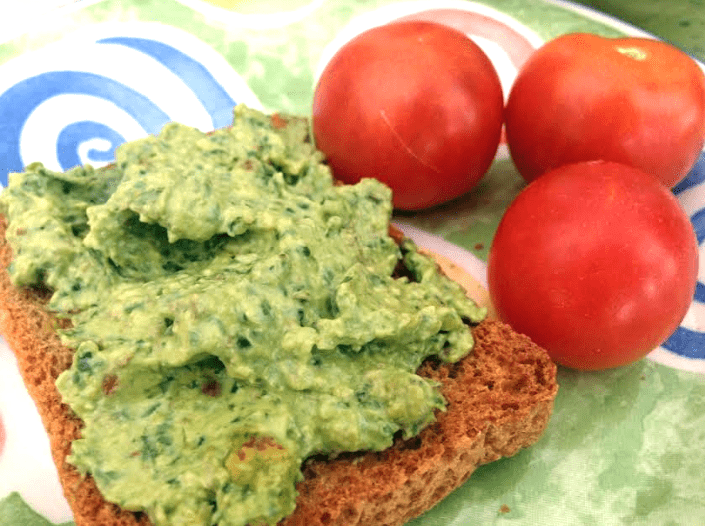 Makes: 300-350g pesto. Prep & Cooking Time: 10 minutes
Ingredients:
80g chard leaves (stalks removed)
3-4 cloves garlic
From the cupboard:
150ml sunflower oil or olive oil

50g nuts (almonds, hazelnuts, walnuts or pine kernels)

1 tablespoon dried thyme

2 tablespoons soy sauce
50g cheddar or parmesan
salt to taste
Method:
Finely chop the chard leaves. Grate the cheddar. Place in a food processor together with the rest of the ingredients. Whizz until the mixture thickens and resembles spreadable butter.
If you haven't got a food processor you can use a mortar to blend everything together.
The pesto can keep in the fridge for several weeks. Using the same recipe you can replace the chard with basil or parsley.
Recipe and image by Pavlina.