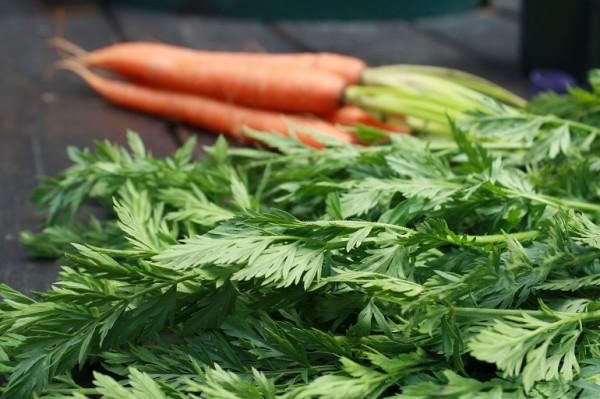 Serves 2-4, depending on carrot size.
A great way to make the most of the whole carrot, and a perfect accompaniment to Moroccan inspired dishes. Great as a mezze or served as a side dish to a meal. Adapted from BBC Good Food by Farm Volunteer Robyn Rhule-Samuel:
3 carrots with tops

4 fresh mint leaves, or a herb of your choice such as parsley

A handful of raisins or dried fruits such as apricots

1 tbsp of Olive Oil, 1 tbsp of lemon Juice
Blitz the carrot roots in the processor until they are about the texture of couscous (a coarse texture). Chop the carrot tops finely and remove the tough stalks as they can be quite bitter, and add to the carrots. Chop the mint leaves, dried fruit and add to the carrot mixture. Then season with the olive oil, and lemon juice and mix. Taste, and adjust the seasoning if needed.