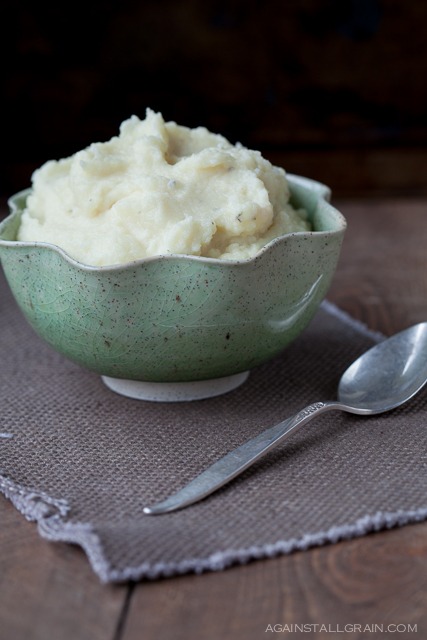 Here's a novel and tasty way to serve up the turnips in this week's VegBag and would be great as a side with a weekend dinner or why not plop a poached egg on top for a delicious weeknight meal.
Top Tip: try replacing the parsnips for carrots to add a bit of colour.
Ingredients:
1 pound parsnips (or carrots), peeled and cubed
½ pound turnips, peeled and cubed
½ cup vegetable stock
3 tablespoons butter or ghee
½ teaspoon sea salt
¼ teaspoon dried thyme
pinch of cracked pepper
Directions:
Fill a pot with cold water and add the parsnips (or carrots) and turnips. Bring to a boil, then partially cover and cook for 15 minutes, until fork tender.
Drain the vegetables then transfer to a food processor.
Add the vegetable stock, butter, sea salt, thyme, and pepper. Puree in a blender until smooth.
This recipe was sourced from Against All Grain.