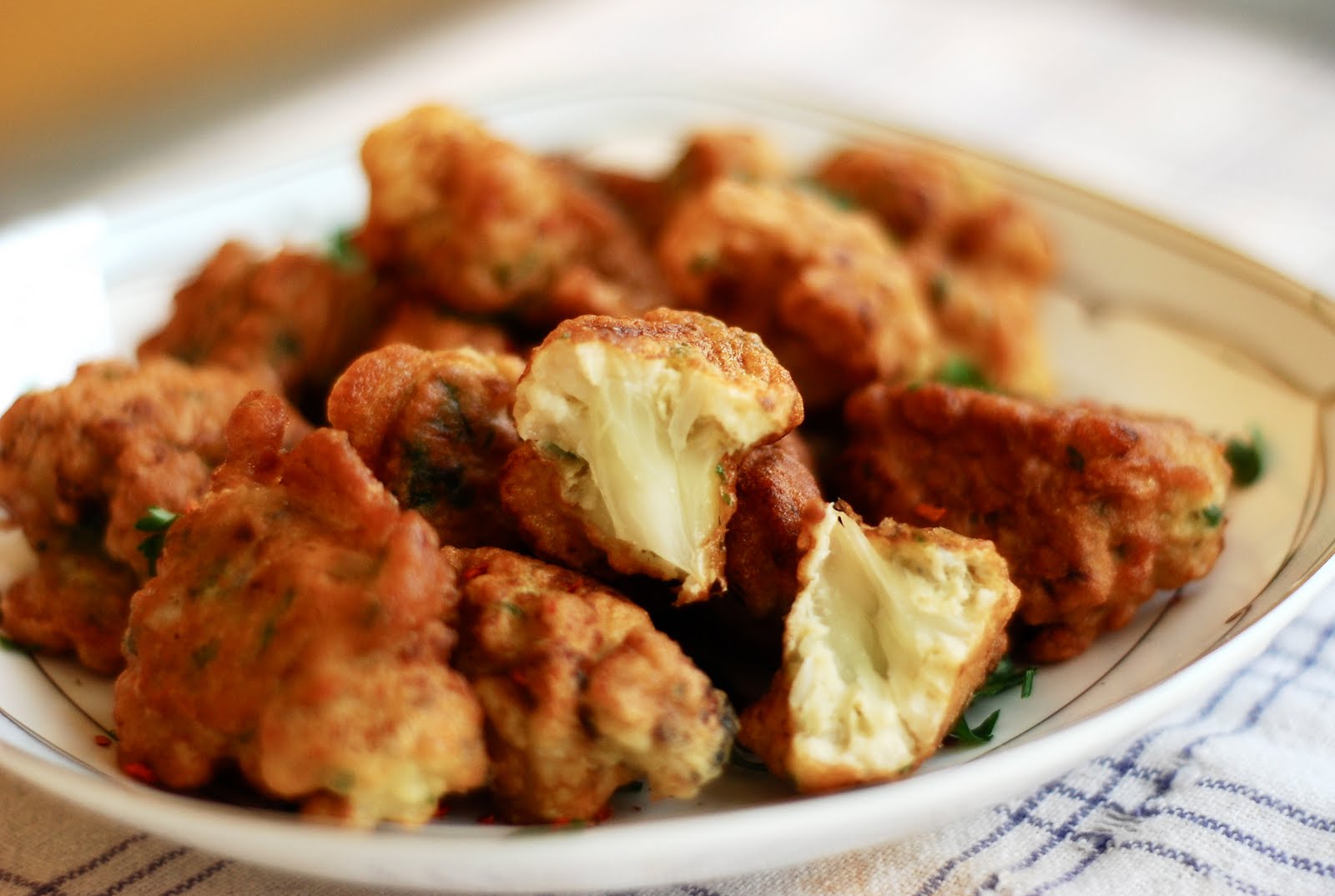 Serves: 2 as a main, 4 as a side
Prep: 30 – 40 mins
Ingredients:
head of cauliflower
2 eggs
¼ cup flour
cooking oil
For the dip:
1 tablespoon mayo
2 cloves garlic
dill
turmeric
Method:
Cut the cauliflower florets apart (not too small) and steam for 10-15 mins.
In a bowl beat the eggs, slowly adding the flour a bit at a time. It should be thick enough to stick to the cauliflower – if you have made it too thick you can always add milk, or too thin, more flour. Season with salt and turmeric.
Preheat the oil. Coat each floret in the batter and fry. Turn to brown all sides. Drain on paper towel.
Mix the yoghurt and mayo well. Add the crushed garlic with finely chopped dill.
Serve.
This recipe can also be made using the broccoli in some of your boxes this week.
Recipe design by Pavlina
Image from nodesserts.blogspot.com.