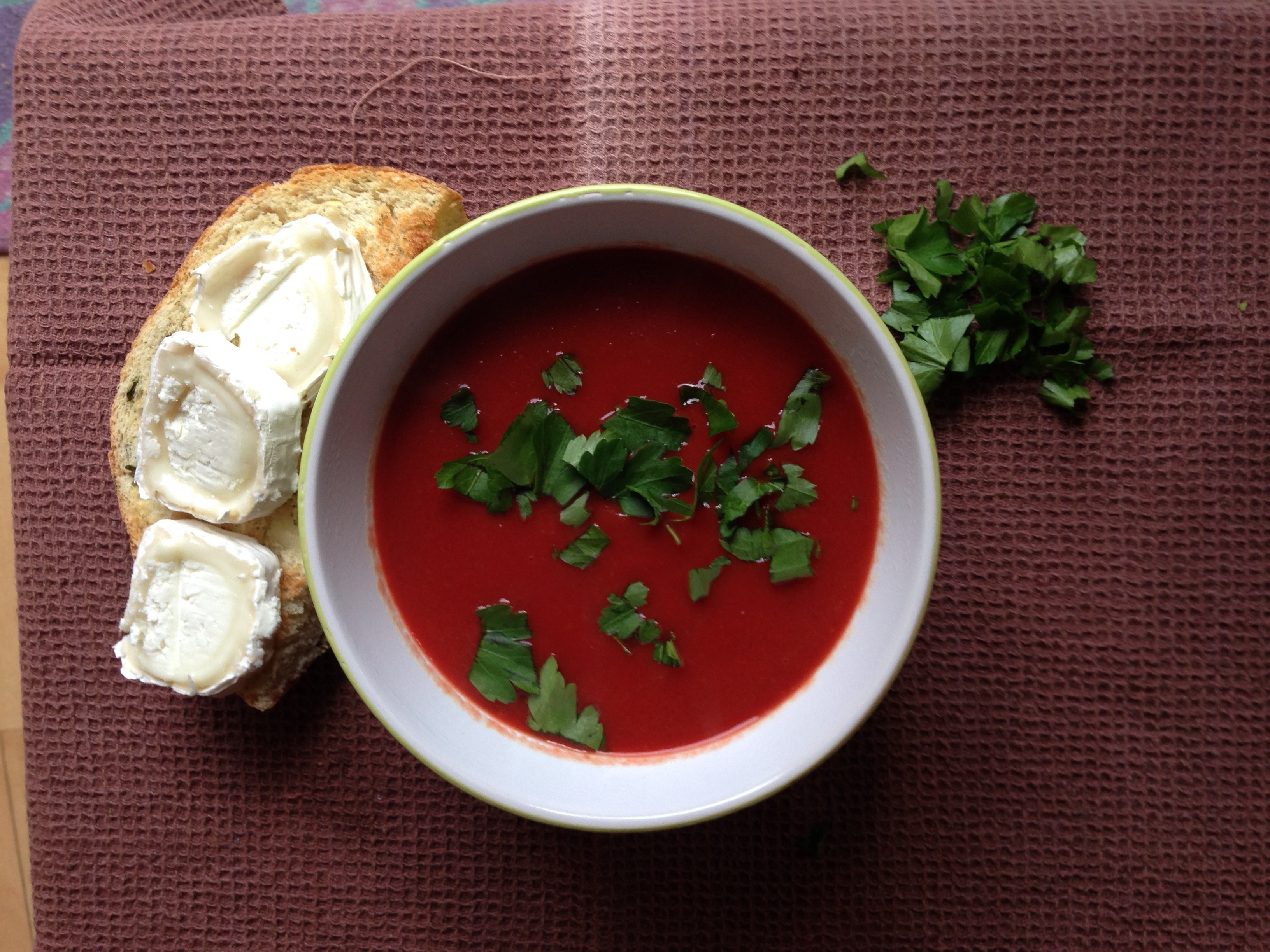 Serves: 4
Prep & Cooking: 30 minutes
Ingredients:
500g beetroot
1 large carrot
1 small leek
½ head celery
1 large potato
2-3 cloves garlic
From the cupboard:
Method:
Chop all the vegetables and boil with salt until soft.
Add the olive oil and blitz with a hand-blender.
Add crushed garlic.
Serve with balsamic vinegar and goats' cheese.
Recipe and image by Pavlina.