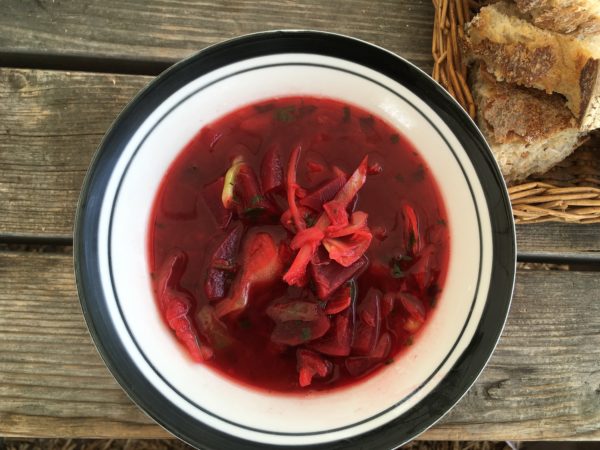 Makes: 4 bowls             Prep and cooking: 45 min
Ingredients:
400-500g beetroot
200g carrots
1 onion
2-3 stalks celery
1/2 head cabbage (any summer variety)
Handful of parsley
From the cupboard:
Salt to taste
Cooking oil
Black pepper
Method:
Wash the beetroots and chop into cubes. Slice the carrots, mince the onion and celery. Stir fry for about 10-15 minutes. Season with salt and add boiling water. Leave to cook.
Meanwhile chop the cabbage, ready to be added to your soup
When the beetroots are half cooked add the cabbage and cook for about 10-15 minutes
Add the minced parsley and black pepper at the end.