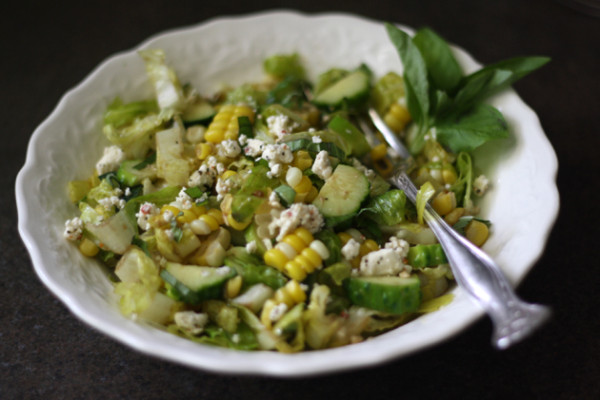 For the salad:
100g salad leaves
1 cucumber – thinly sliced
200g sweetcorn
100g feta – crumbled
4 leaves basil
For the dressing:
120ml extra virgin olive oil
60ml balsamic vinegar
2 pinches coarse salt
2 pinches ground black pepper
Slice cucumbers into thin rounds. Roll basil leaves into a tube and cut into thin ribbons. Place all ingredients into a bowl and toss.
For the dressing: Pour olive oil & balsamic vinegar into a container, add salt & pepper and vigorously shake until emulsified. Pour onto salad. Toss again until salad is coated.
Sprinkle on feta and serve.