As we wave goodbye to 2017 and embark on 2018 I'm feeling positive. It's been another successful year at Sutton Community Farm and I've tried to bring that alive for you in the photos below. On an almost daily basis I'm bowled over by what our volunteers, Members, customers, partners, funders and friends put into making Sutton Community Farm the thriving, productive, welcoming place that it is. Together we are a powerful exemplar of how a local, sustainable food system can work. Yes, we have our challenges and it's certainly not easy but as a collective coming together on one small patch of land in Sutton we are taking a stand. We are taking a stand against a broken industrial food system and putting our efforts and passions into proving that another way is possible. We are farming in a way that is fair to people and planet, and distributing fresh, healthy produce to local south London households. There are many others like us, and that's why I'm feeling positive. Although we are small drops in the ocean of industrial agriculture, there are indeed more and more of us. In these interesting times at the dawn of 2018 I'm proud and truly humbled to have participated in the last six years of Sutton Community Farm's success. And proud to be part of a burgeoning movement towards a better farming future. Long may it continue!
Best wishes,
Charlotte (General Manager)
January – March
It was a quiet and cold start to the year. Time to plan and get ready for the busy months to come. In March we welcomed in Rachel Clark as our new Growing Apprentice and hosted a 2-day permaculture course with Social Landscapes.
April – June
We launched our second community share offer to raise much needed funds to build a new barn. After a busy and exciting campaign we raised over £97,000 (including match funding from Power to Change via the Community Shares Booster Programme). Watch our film from the campaign below.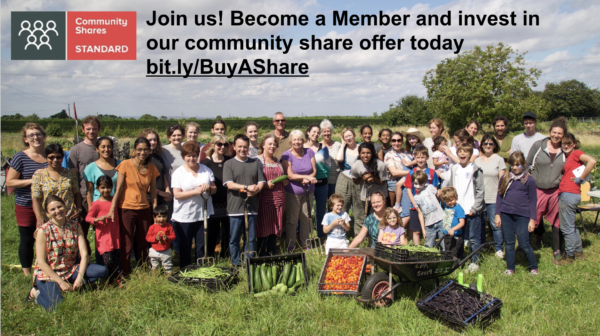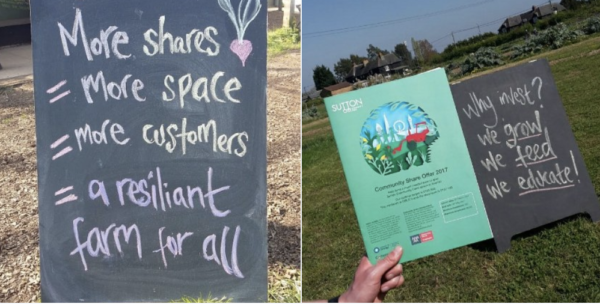 July – September
October – December
And finally… some stats to summarise another great year on Sutton Community Farm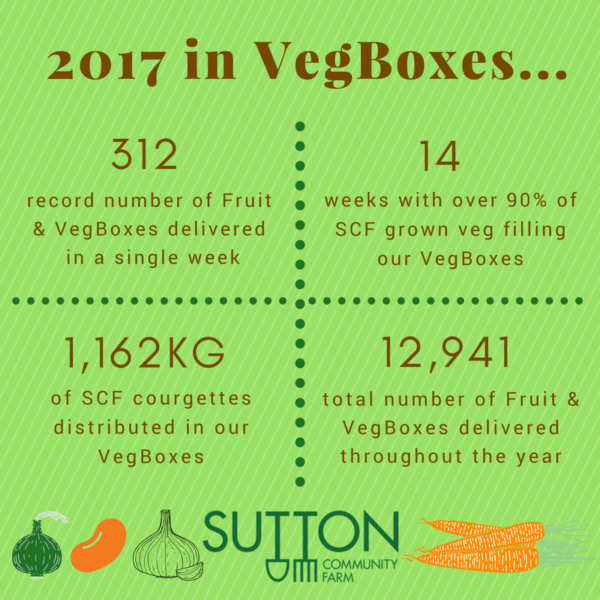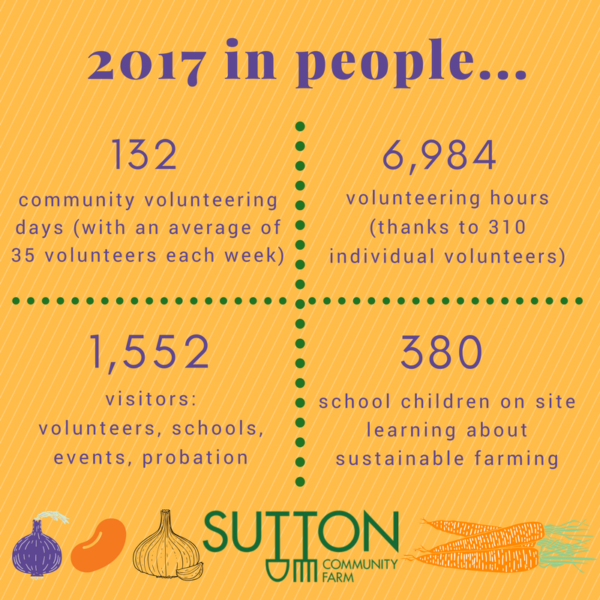 And finally…
After nearly six years at the farm, I have decided to hand in my notice as General Manager and explore pastures new. It's been a roller coaster ride from volunteer to Apprentice Grower in 2012, and General Manager since January 2016. It's been an absolute privilege to work at the farm and the decision to leave has certainly not been easy. However, I feel that it's time for me to move on and I shall be departing in Spring 2018. Heartfelt thanks to everyone and Happy New Year!