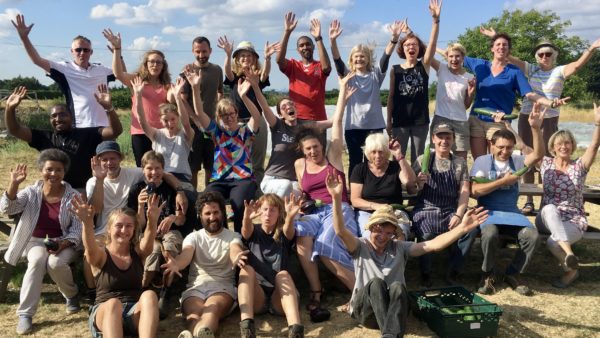 Paid Positions
We currently have no job vacancies.
Unpaid Positions
Seasonal Growing Interns
We are recruiting 4 volunteer Seasonal Growing Interns to work with the Growing Team all day on Tuesdays for 6 months from mid April to mid October. This is great opportunity for anyone looking to step up their experience, confidence and knowledge of growing veg.
Interns will learn practical growing skills and gain experience in all aspects of growing vegetables to sell in a community setting. This includes propagation, transplanting, weeding, watering, harvesting and other crop production duties. The role also offers focused learning sessions (including crop planning) and check-ins with the Growing Team staff.
For more information please see the job description.
To apply, please complete the application form found in that document.
Deadline for applications: Wednesday 6 April 2022
If you have any further questions about the roles, please email farmers@suttoncommunityfarm.org.uk
—
We have a number of volunteer opportunities at the farm every week.
If you are not interested in joining our general volunteer sessions on site at the farm, there are other ways you can get involved in a voluntary capacity. If you feel you have a skill or area of expertise that could be put to good use, then please email us.
Equal Opportunities
The farm is run by a small team of paid staff, which is supported by a large community of volunteers. We are committed to ensuring that everyone is treated fairly, and we strive to promote equal opportunities, diversity and equality. This is true for everyone regardless of their ethnicity, gender, sexual orientation, religion, physical ability, identity, or age.
Read our Equal Opportunities Policy.
In 2022, we are prioritising time to think about how we can continue to embed and promote anti-racist practices within our internal systems of organisation. More info coming soon.