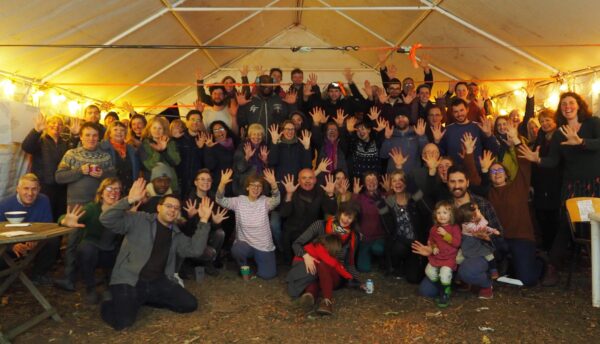 Our Mission Statement
Sutton Community Farm exists to improve wellbeing and enhance community through people-powered food production that is good for people and planet.
Our History
Sutton Community Farm was created with the following aims:
Provide a space for local people to learn more about growing food

Foster community and promote health and wellbeing

Increase the supply of locally produced food
Originally started in 2010 by a local environmental charity BioRegional, the founders also received some help from another Sutton-based environmental charity EcoLocal. BioRegional had conducted research into the environmental impact of different parts of the economy and identified food as a key sector. Food production, distribution, packaging, consumption, and wastage all combine to have significant environmental impacts. 
Starting a community vegetable farm was a way of redressing some of these impacts. In its early days, the farm had a low level of production with a small group of volunteers doing the work. The farm soon gained independence from BioRegional and the VegBox scheme was launched in 2011. Two years later in 2013 the farm became a Community Benefit Society, being legally owned by the community.
The Farm Today
We've come a long way since the early days, and our farm now sells and delivers 500+ VegBoxes each week and grows 15+ tonnes of fresh veg every year. Up to 80 volunteers are on site every week, and volunteers are involved in all areas of our community enterprise.
Sutton Community Farm is the only organisation of its kind in south London. We grow and distribute fresh produce, while utilising the combined work force of a large community of volunteers. All aspects of the farm – our ownership, labour force, and beneficiaries – are embedded in the community.