Hi, I'm Harley and I'm the Community Engagement Co-ordinator at the farm.
With the clocks turned forward and the recent spike in temperature it's been a glorious couple of weeks on site (with a stormy day or two in between!). Lots of beneficial insects are coming out of the woodwork and our over-wintered plants are putting on some delicious leafy growth.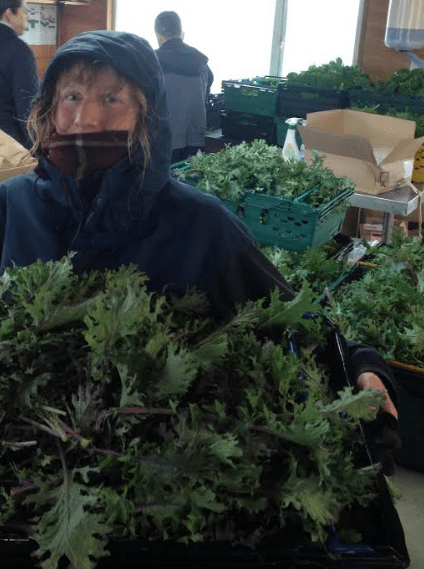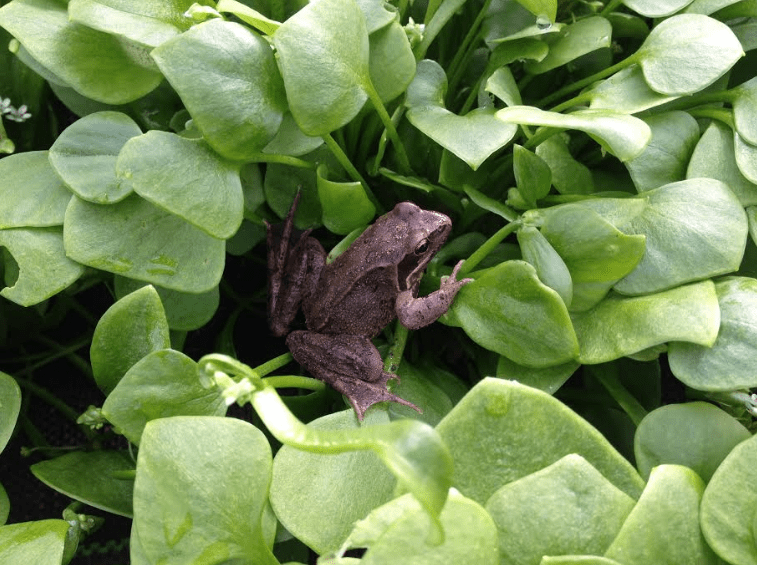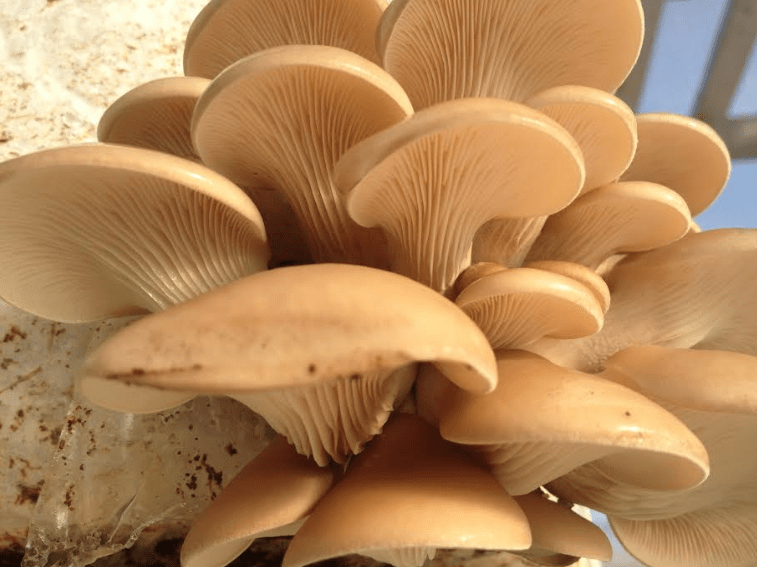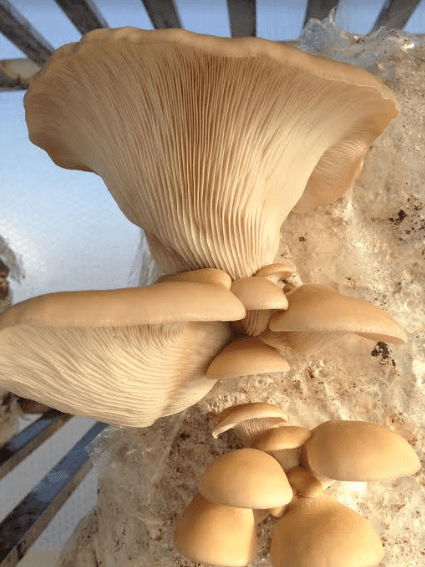 Photos by Sam: Harvesting kale on a rainy Wednesday, a frog in the winter purslane and our successful oyster mushroom experiment!
Spring is underway and the propagation polytunnel is filling up fast! Here, once the seeds have germinated, the 'plantlings' have a chance to establish in a warm, protected and closely monitored environment. When they develop further they are moved outside into protected cold-frames, giving them a little more exposure to the elements before being planted out. And so the well-watered conveyor belt begins…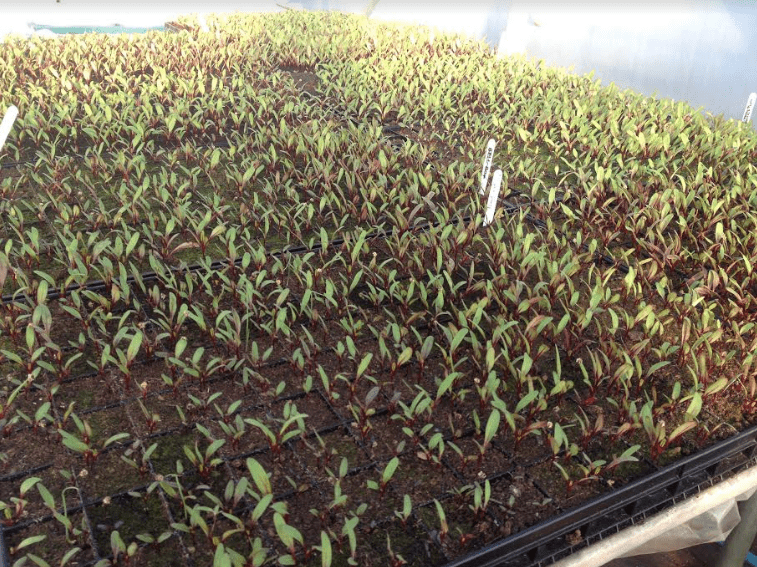 Photo by Sam: Beetroot in the propagation tunnel
Luckily there are hands to help – we're delighted to welcome Rachel onto our team as this year's Growing Apprentice! She'll be working alongside Joris and Sam out in the field, soaking up as much knowledge as possible for next year. We'll be hearing how she's getting on over the next couple of months… watch this space.
On top of the labours of the growing team and our trusty volunteers, we recently hosted this year's first Team Challenge day at the farm. A massive thank you to Ernst and Young for coming along to help tick some big jobs off the list. They helped to plant out spinach, pak choi and lettuce as well as potting up tomatoes and building a dead hedge to encourage biodiversity. A busy day in the sunshine!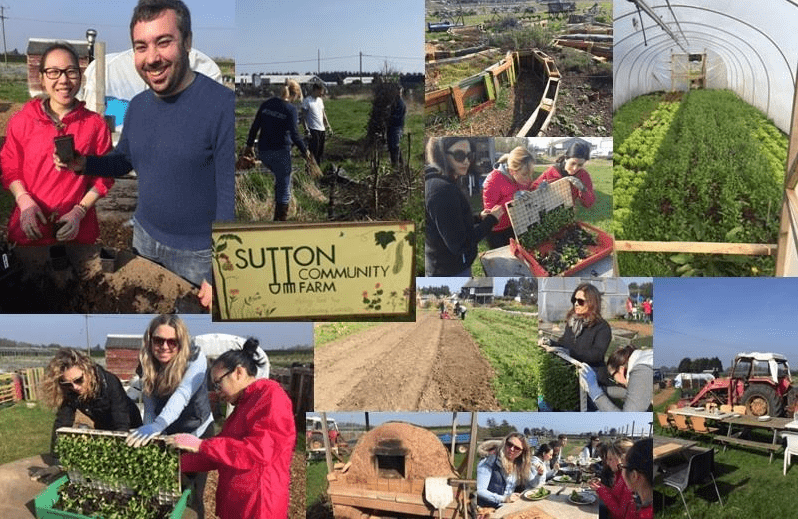 Manisha has also written a great blog on the Permaculture Design course that we hosted a couple of weeks ago. You can read all about it here. Thanks to everyone who came along!
April is set to be an even busier month still, with thousands more seeds to sow, hundreds of plants to find homes for and more exciting events in the diary. We have just launched our second share offer and we'd love you to come along to our official launch event this Saturday 8th April, 11.30-2.30pm, hear more about our plans and invest in the future of the farm! We'll be firing up the pizza oven and hosting farm tours so bring along friends and family and help spread the word. Click the image below to watch our video and please share it widely!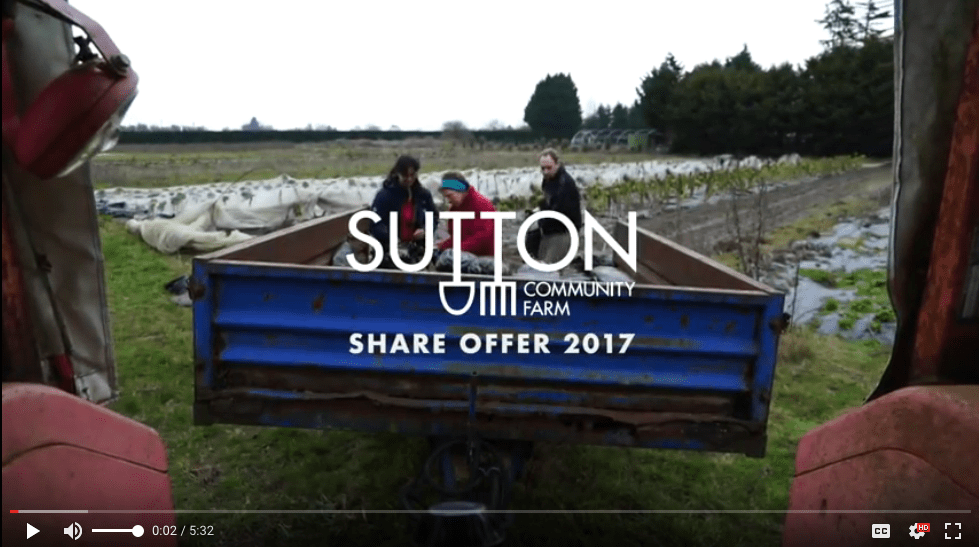 Our annual Buddy Volunteering training is set to take place on Saturday 22nd April, 10 – 3pm where we'll be training up people interested in offering some support to vulnerable adults, people with poor mental health and/or learning difficulties who want to come and help at the farm. This is a key part of how we can create a safe and inclusive space for as many people as possible. If you'd like to know more please read on here or contact me at harley@suttoncommunityfarm.org.uk, and you can sign up to attend by completing our online Buddy Volunteering Application form. This will also be an Open Saturday at the farm as part of the national Big Dig campaign so come along from 9am for some fresh air and vitamin D if you'd rather help outside.
We hope to see you on the farm soon!
Harley