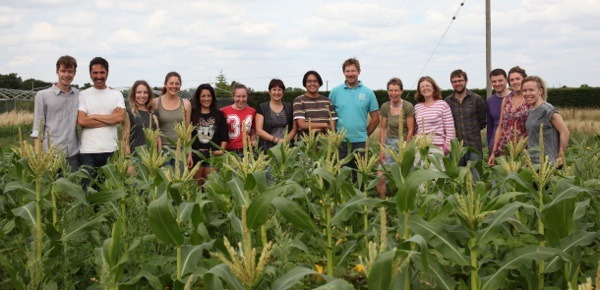 Voluntary Positions
VegBox Assistant (Communications and Research)
Posted June 2016: This is an exciting opportunity to develop marketing, communications and research skills as part of a pioneering local food project and London's most productive community farm.
We operate a VegBox delivery scheme with over 180 customers in the local area buying a weekly VegBox delivered to their home or a pick-up point. We are aiming to increase customer numbers to 300 over the next year, and you can help us get there!
The volunteer VegBox Assistant will work closely with the VegBox team to focus on customer recruitment initiatives. We are looking for an enthusiastic person with good communication skills to assist with the following:
Maximising use of social media: Twitter, Facebook and Instagram
Updating website content: blogging and weekly VegBox postings
Market research: identifying and developing sales opportunities eg. events and promo locations, as well as potential new pick-up points
Events: assisting at markets, pop-ups and farm promo events
Design opportunities (if applicable)
Drafting newsletters and weekly recipes
Helping to maintain our database of customers and contacts
This is a voluntary position: minimum 1-2 days per week, 3 month commitment. A contribution towards travel expenses is offered. Volunteers are welcome to a share of the harvest and are encouraged to take home surplus vegetables when available. 
Deadline for applications: Monday 11th July, 00h00 (midnight). Click here to download details.
VegBox Packing Helpers
Each week we distribute our VegBoxes to the community. Vegetable packers help prepare our bags for delivery. This is a voluntary role, every Wednesday 8am-5pm (or either the morning or afternoon 'session') and/or Thursday 8am-12am, with the option to stay on into the afternoon to help with growing activities. We are looking for a minimum commitment of three months – ideally weekly or fortnightly.
Click here for more information.
Volunteer and Visitor Sign In App
We are looking to develop a simple app designed to run on an Android tablet to help monitor people coming to the farm. This will help us with our project monitoring and reporting. Click here for more information.
Working at the Farm
The Farm is run by a small team of staff and a large community of volunteers. We are passionate about local food, farming and making a positive difference in our local community. From time to time we have job opportunities at the Farm.  As an employer, we are committed to ensuring that everyone is treated fairly. You can find out more by reading our Equal Opportunities Policy.