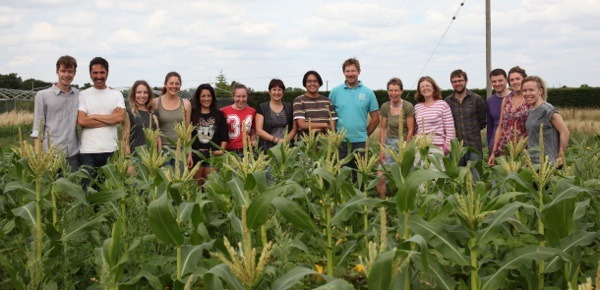 Paid positions
Delivery Driver (own vehicle and insurance)
One of our main projects is our local VegBox Delivery Scheme. Every week, we deliver bags of vegetables to homes and pick-up points across Sutton and other areas of south London. We are looking for a reliable and responsible driver to undertake these regular deliveries in their own vehicle, initially on Fridays with the potential for more hours. The delivery driver role is a vital part of what we do and you will have the responsibility to make sure our valued customers receive their VegBoxes in tip top condition.
For further details please see the Delivery Driver Job Description and our dedicated webpage here.
How to apply
To apply, please send your CV including two references to Robyn Knight at robyn@suttoncommunityfarm.org.uk.
The post will be based at Sutton Community Farm, 40a Telegraph Track, Wallington, SM6 0SH.
The successful applicant will be self-employed and will be paid £10.20 per hour plus mileage payment of 45p per mile.  
Voluntary positions
Buddy Volunteers
The aim of our Buddy Volunteering Programme is to help us maintain a supportive, welcoming and safe space at the farm. As a Buddy, you will play an important role in helping to support fellow volunteers and coordinate tasks. This programme is for volunteers who are interested in supporting volunteers who have mental health needs and/or learning disabilities, or those who may just need a little extra support. Buddies help run practical activities and are available to volunteers who need extra guidance or help with settling in and getting to know the farm.
We are looking for new Buddy Volunteers to support our community volunteering days at Sutton Community Farm. The next buddy training will be in early spring 2018, date tbc. Please fill out this application form if you're interested and read more here.
Working at the farm
Sutton Community Farm is run by a small team of staff and a large community of volunteers. We are passionate about local food, farming and making a positive difference in our local community. From time to time we have job opportunities arise. As an employer, we are committed to ensuring that everyone is treated fairly. You can find out more by reading our Equal Opportunities Policy.