With Christmas just around the corner we are getting ready to welcome it with delicious local produce! Our Christmas VegBoxes are a seasonal treat, perfect for feeding friends or family. With bigger portions and festive flavours, they are available to order throughout November and December, taking the hassle out of Christmas.
Here's whats included in our three Christmas VegBoxes (subject to availability):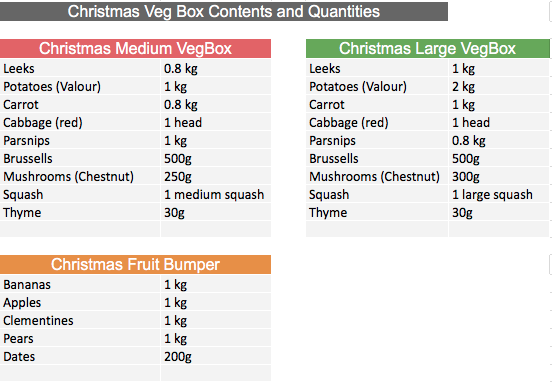 Remember that you can always top up whichever VegBox you have ordered with extra portions of your preferred fruits and veg, including festive favourites like brussel sprouts, parsnips and chestnuts. Click here to check out our 
online veg shop
.