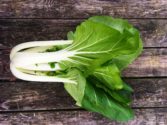 Come to Sutton Community Farm to learn how to make pak choi kimchi next Wednesday 17th April!
This workshop is free to attend and will utilise the surplus/grade out pak choi leaves that we can't otherwise sell to our customers.
Kimchi is a Korean delicacy of spicy pickled cabbage, fermented and often eaten as a side dish or accompaniment to a meal (or just a tasty snack for those who enjoy tasty fermented foods!). Any type of cabbage can be used to make it, and at the farm we currently have lots and lots of pak choi that we can make last longer by making it into kimchi.
The workshop will begin at 5pm and last for 1.5-2 hours.
If you would like to be added to the waiting list to attend, please email sonia@suttoncommunityfarm.org.uk.