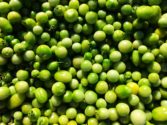 We are starting a series of monthly events at the farm, combining skill-shares and film screenings. All are free to attend to members of the public, but you need to RSVP by sending us an email as places are limited.
Our October event will be a green tomato chutney making workshop, as there's plenty of green cherry tomatoes on the farm now that the season is coming to an end!
Come to the farm on Wednesday 10th October from 5pm – 7pm to take part in a practical workshop where we'll provide all the ingredients, you just need to bring clean jars with you if you want to take some home.
Places are limited and priority will be given to volunteers at the farm. To express your interest please email Sonia – sonia@suttoncommunityfarm.org.uk