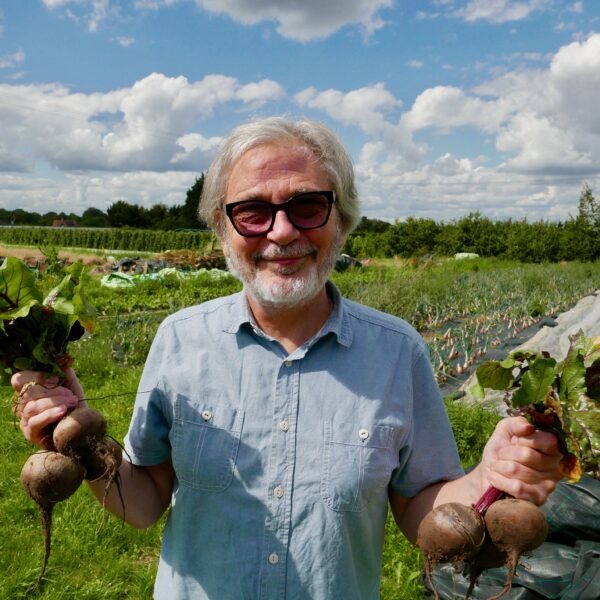 Michael is on the VegBox team, and works alongside Verity in providing customer service and managing our customer pick-up points. He has been a member of the team since spring 2023.
As a trained herbalist, Michael has a keen interest in healthy and nutritious food from the perspective of diet and sustainability. Before joining the farm team, Michael was working for another community veg scheme in south east London called Lee Greens.
Michael loves being at the farm, watching the Growers out in the fields, and working in a staff team that is passionate about providing our farm customers with the best possible fruit and veg. For him it's a great place to be, and feels like a real community.