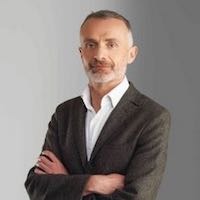 Mark is an award-winning entrepreneur, international marketeer and consultant. He has held senior positions with some of Europe's most respected corporates. Mark's work with Feather Down Farms has given him hands-on experience of running an operation from top-to-bottom and of winning awards from Mumsnet and other social media in the process.
In 2015 Mark took up the role as Director of Communications and Partnerships at Power to Change, the independent trust endowed with £150 million from the Big Lottery Fund to support community business.
Mark joined the Management Committee in February, 2015. In accordance with the Rules, as an elected member, Mark's term of office ends at the conclusion of his third AMM which will be in 2017.