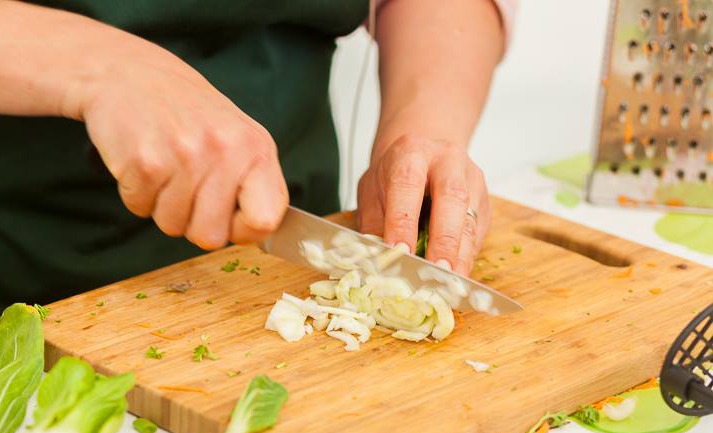 Ingredients:
2 carrots
1 onion or bunch of spring onions or leeks
1 cabbage
1 fresh garlic
parsley or sage
200g tinned tomatoes (or you can use the fresh ones), chopped
salt
paprika
Method:
Depending on how long your oven takes to heat up, preheat to 180°C.
Chop the shallots (you can use both parts).
Grate the carrots and toss with the shallots in some cooking oil in a large saucepan over medium heat for about 5 mins.
Meanwhile, chop and add the cabbage and keep stirring until it softens (another 10-15 mins).
Add the salt and paprika.
Add the tomatoes and stir for 5 mins.
Add a cup or two of boiling water and leave to simmer for 10 mins.
Remove from the stove and add finely chopped garlic.
Place everything in an oven dish/tin, add more boiling water if needed and bake in a preheated oven until crust appears.
Garnish with parsley or sage.
~ Meat-lovers, you can add sausages before you put the dish in the oven! ~
Recipe design: Pavlina
Photo taken at the Streatham Food Festival 2015 by Susanne Hakuba. Click here for more pics from the day.