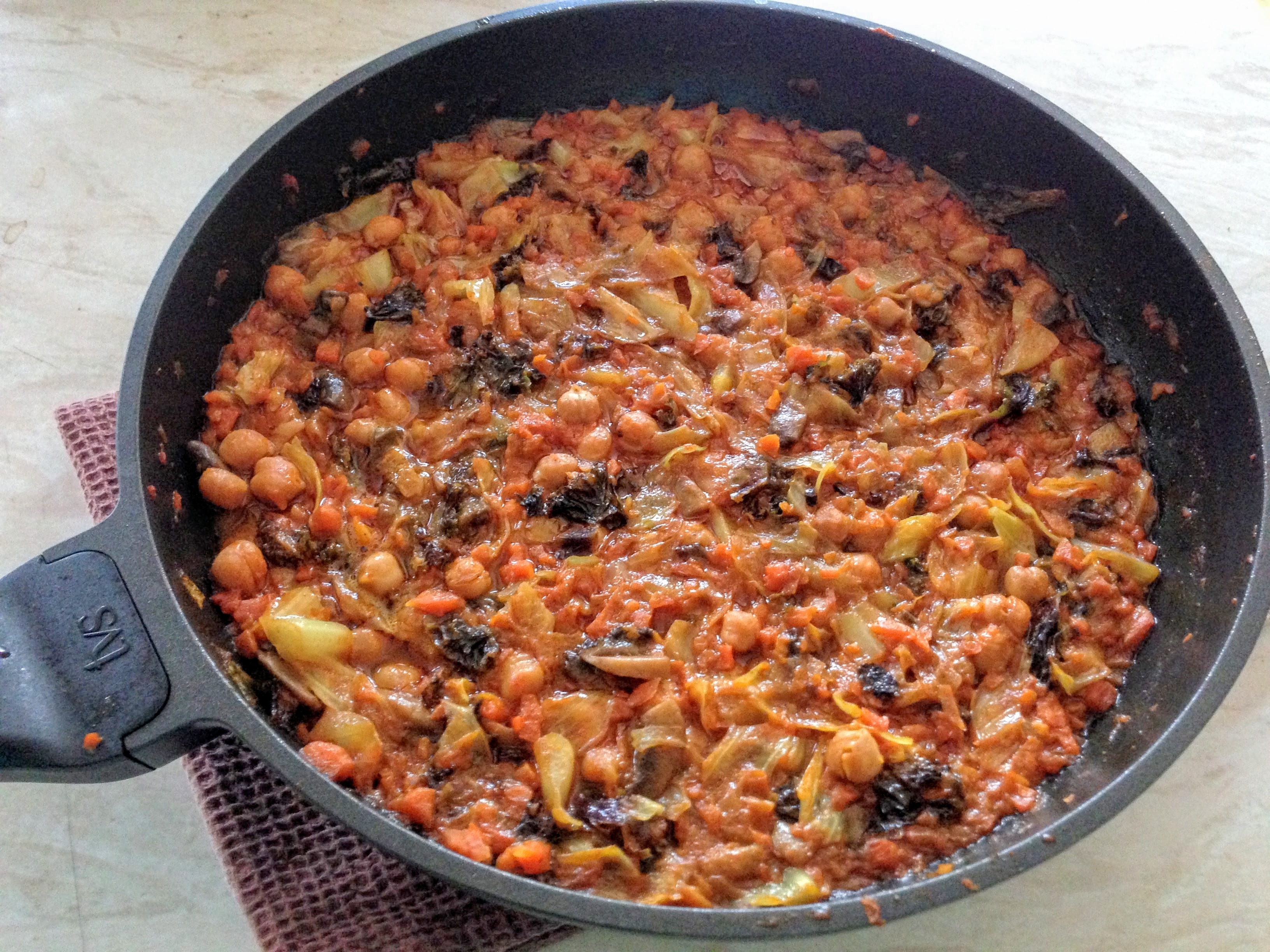 Serves: 4 as a main, 6 as a side
Prep & Cooking: 30 minutes
Ingredients:
½ a head of cabbage (green, white or red)
1 onion (or leek)
100-150g mushrooms
1 large carrot
100-150g greens (spinach, chard, kale, pak choi etc)
From the cupboard:
1 tin chickpeas
cooking oil
½ teaspoon turmeric
1½ teaspoon paprika
½ teaspoon cumin
soy sauce
salt to taste
Method:
Chop all the vegetables roughly and stir-fry for about 10 mins. Add the salt and the spices. Keep stirring. When the cabbage leaves soften a bit, add the chickpeas.
Cover the mixture with boiling water and leave to simmer for about 20 mins.
Serve with rice or on its own.
Recipe and image by Pavlina.