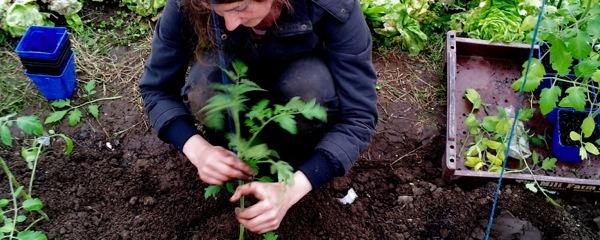 Sutton Community Farm's Apprenticeship Programme offers practical, work-based learning over a period of two summer seasons and one winter season.
As you learn about organic vegetable production on a community project, you will also receive mentoring and support from an experienced team. The post suits someone looking to develop a career as an organic grower in a community setting on a small-scale commercial farm.
Can anyone apply to the apprenticeship programme?
Apprenticeships are open to anyone who is aged 18 and above.
How does it work?
The apprenticeship lasts a total of 20 months. This is a part-time position of spent at Sutton Community Farm in Wallington. The salary for apprentices is £10.20/hour in line with London Living Wage. We strongly recommend that our apprentice studies a City & Guilds Level 2 Horticulture (or equivalent) alongside working with us.
What skills will I develop?
The apprentice will learn the skills required to manage and maintain production, taking on responsibilities over the growing season that include:
Raising a wide variety of plants from seed

Covered and field vegetable production

Managing and improving soil fertility

Irrigation and water management

Organic weed, pest and disease identification and management

The principles of crop rotation

Harvesting schedules and techniques – including preparing produce for market and principles of grow-to-sell
The apprentice is supported by the Head of Production and Training and provided with resources, reading and key references during the placement to support the key learning objectives.
Sponsor an apprentice
We believe there is a desperate need to invest in farmers for the future. Our Apprenticeship Programme is providing training for future farmers and addressing the lack of paid training opportunities in urban horticulture. If you or your organisation are interested in sponsoring an apprentice, please contact us.